Feel free to contact the Parish Council at parishcouncil@hspalmyra.com
PC Constitution By-laws January 2020
Meeting Minutes
2022
Parish_Council_11-16-22
Parish_Council_9-22-22
Parish_Council_4-27-22
Parish_Council_3-9-22
Parish_Council_1-12-22

2021
Parish_Council_9-8-21
Parish_Council_6-2-21
Parish_Council_4-14-21
Parish_Council_1-20-21
2020
Parish_Council_11-11-20
Parish_Council_9-16-20
Parish Council 3-11-20
Parish Council 1-15-20
2019
Parish Council 9-18-19
Parish Council 5-2-19
Parish Council 2-7-19
2018
Parish Council 5-17-18
Parish Council 4-8-18
2022/23 Parish Council Members

Fr. Anthony Dill, Pastor
Janet Parks, Parish Manager (ex-officio)
Carla Christy Gallo, Chair: Carla lives in Palmyra with her husband Rob and her two children, Robby (8) and Grace (7). She is a trained surgical oncologist and worked as a breast cancer surgeon before "retiring" to be an at-home mom. She has been a member of Holy Spirit for nine years and taught 6th grade PREP with Rob. Carla is a member of the Health and Wellness Ministry.
Katie Rohrbach, Recording Secretary: My family and I have been members of Holy Spirit since 2013. My husband, Michael, and I have been married for seven years (married at Corpus Christi in Chambersburg, Pa) and have three little girls: Estella (6), Annalee (3.5), and Jacqueline (1.5). We are blessed to have Estella and Annalee enrolled at St. Joan of Arc School, where they are surrounded by prayer, leadership, enrichment, and friendship daily. I work full time in the pharmaceutical industry as a Principal Auditor in Computer System Quality, ensuring that regulatory requirements (for instance FDA and EU) and industry standards are being met for all utilized platforms and applications. My husband and I love being outside and playing sports with the girls, going on bike rides, and most importantly, ensuring there is a strong Catholic foundation for our family. As the girls get older, I want to lead by example by being involved in the parish and showing them what is most important, faith in our Lord. 

Renee Amelio: I have been a member of Holy Spirit Church for about 15 years, prior to that a member at St Joan. I have volunteered at the summer parish festivals. My husband, Art, and children, Olivia & Blaise, lived in Palmyra for 28 years, with both of our children attending St Joan of Arc school in their grade school years.  In June of 2020, Art and I, along with Blaise (an RN @ HMC) moved to Annville while still remaining members at Holy Spirit.
I am from the Jersey Shore/Williamsport area of Pennsylvania, having attended Immaculate Conception Church until I married Art there in 1989 and moved to Middletown and took a job at Palmyra Bologna Company/Seltzers Bologna, in the accounting department. Prior to that I worked at Woolrich, Inc (the clothing manufacturer), in the accounting department, for 5 years. In February of this year, after 31 years with Seltzers, I made the decision to find my way to another adventure, in a less demanding environment. After 31 years of parenting and Seltzers, I am ready to try my hand at new things: being a grandparent and helping others. God has been very good to me, and I would love to give back to the church, now that I have the time to do so.
Ed Burns: I have been a member of Holy Spirit parish since 2003, am a member of the Knights of Columbus, and serve on the Benevolence Committee. In addition, my wife Robin and I chair the Junior Youth ministry and  have volunteered at the Fish Fry and Summer Festival. Robin and I reside in Palmyra and have two daughters, Kiersten and Lindsey. 
Barb DiBrito: After prayerful consideration for some time over wanting to find a way to become more involved in our parish and in our faith, I believe this may be a good fit for me. I have a background in marketing and communications, having worked in the field for 30+ years. I believe I have a creative mind and am good at problem solving. Additionally, I have been a member of two other similar parishes in the last 25 years. I was a member of St. Peter's in Elizabethtown, as well as Mary Mother of the Church in Mount Joy. My husband Kyle and I are active members here at Holy Spirit with the choir, through volunteering for and participating in various fundraisers like the fish fry and the carnival. He and I are also Marriage Mentors, and I also volunteer as a Lector. Also, within the past year, I have worked with Ron Lay in coordinating the new online parish directory.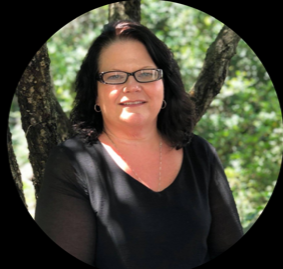 Michelle Emerick: I was born and raised in Hershey and converted to Catholicism in 2004. I was a member of St. Joan of Arc but was invited to attend Holy Spirit by a friend at the time. He later became my husband and in 2018, I joined Holy Spirit. Chuck and I were married in Holy Spirit Church. Together we have four adult children, all following their own life paths. 
At Holy Spirit, I like to participate in a variety of activities within the church, including fish fry, festival, and Eucharistic Ministry. Outside of Holy Spirit, I work full-time as an RN in Hospice care and spend many hours volunteering in the Hershey community. Chuck and I are avid bike riders and volunteer along with others from Holy Spirit for Juvenile Diabetes Research Foundation.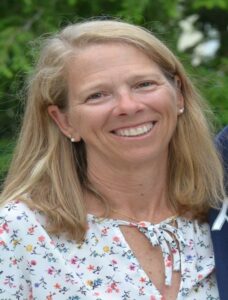 Lisa Haus: I am a wife and mother of four wonderful young men. I moved to Palmyra in 2009 at which time I became a member of Holy Spirit Parish. Before moving here, I taught 4th grade catechesis and was a Eucharist Minister at the Newman Catholic Student Center Parish in North Carolina for 7 years. From 2009 to 2012, I was the elementary youth group leader at Holy Spirit Parish and from 2012 to 2015, I was a substitute catechesis teacher for Holy Spirit's religious education program. I am currently a Eucharistic Minister and part of the Caring Ministry that brings communion to the homebound.
I am currently employed as a Job Trainer with the Lebanon/Lancaster IU13, supporting the Palmyra Area School District. My job involves working with life skills, emotional and learning support students to help them transition from school to post-secondary education or to employment.  Working with this population of students allows me to help students in need and to use the skills I learned while obtaining my master's degree in social work.
Susan Kelly-Dreiss:  Susan and her husband, Joe Dreiss, have been members of the Holy Spirit parish for 14 years; both have happily served as volunteers during that time. Susan is a member of The Women at the Well, the Benevolence Committee, and a Fish Fry volunteer. During the past year, Susan has served as a Coordinator for the new Women's Ministry Network. Susan and Joe live in Hershey.
Bill Lavage: Prior to my retirement, I was a Human Resources Director and Senior Labor Relations Advisor for the Department of the Navy. My wife of 50 years, Jean, and I have been members of the parish for 37 years. I am a Knights of Columbus officer, lector, extraordinary minister of Holy Communion, and an adorer. In the past, I have been a Lenten Appeal volunteer, Seder meal leader, usher, catechist, and a Fish Fry and festival volunteer. Jean and I reside in North Londonderry Township with our French bulldog, Auggie.

Becky Messimer: I am nineteen years old and am currently going to HACC for Early Childhood Elementary Education. I work two jobs. My first job is an assistant teacher of the 2's and 3's preschool class at Grace United Methodist Church. I will on many occasions substitute for the 3's class, 4's class and the pre-k class. My second job is working at Karn's part-time to help pay for college. My commodious family and I have been a part of Holy Spirit since 2011. I have five siblings, four of which are my brothers David, Noah, Elijah, and Joshua, as well as my older sister Jessica. However, I must delightfully say our family has already grown with two wonderful and charming nieces, Snow and Charlotte. I am involved in 2nd grade prep, caring cupboard, both the Jr. and high school youth ministries. I also am involved in our parishes Fish Fry and our parish festival. I help out in the benevolence team with yard work. I always participate and typically teach when we have bible school. I genuinely love volunteering, drawing, reading, and figure skating.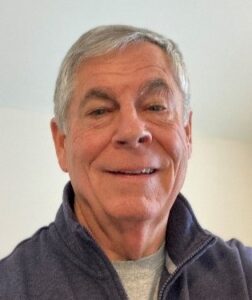 Rob Shelton: I have been a resident of Palmyra since 1978. I am married to Kris and am the father of three grown children and grandfather of eight. I enjoy golf, reading, traveling, and attending grandchildren's activities. I am a graduate of catholic grade school and high school. I earned a B.S. from Penn State and an MBA from Syracuse University. I worked 30 plus years in marketing with Hershey and the PA Lottery and am currently retired. I have been a member of Holy Spirit since 1978 and active in a number of organizations and events, including the parish council finance committee, new church steering and fund-raising committees, Eucharistic minister, lector, summer festival, fish fry, and collection counter. In the Palmyra community I have served as director and coach in the Palmyra T-ball league, coached Palmyra recreation league soccer, and was the treasurer of the Palmyra Cougar Club for ten years.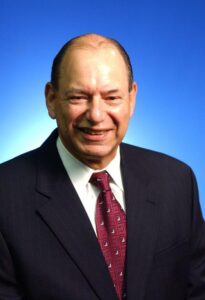 Mark Totaro
Mark is the recently retired Executive Director and CEO of Catholic Charities, a position he held for 18 years. Prior to joining Catholic Charities, he had a 22 year career with The Hershey Company, holding a number of Senior Management positions and working extensively in Europe, Asia, South America and Canada. Mark holds a B.S. degree in Logistics from Niagara University, an MBA in Finance and Management from The Keller Graduate School of Management in Chicago, a Ph.D. in Business Administration from La Salle University, and a Management Certificate from the University of Notre Dame in Non-Profit Administration and Faith Based Management.
Mark is married to the former Barbara Smith, a Registered Nurse, and they have two children and seven grandchildren. The Totaros have been members of Holy Spirit for eight years. From a Church perspective, Mark has been a member of the Knights of Columbus for over 50 years, is an Extraordinary Minister of the Eucharist, and assists in the Fish Fry, Festival, and RCIA. In his spare time, he enjoys time with his grandchildren and their various activities, volunteers on five Non-Profit organizations, volunteers at Hershey Medical Center, or is on the golf course. He also enjoys reading, traveling, and gardening. He is a native of Connecticut, and his home parish is St. Aloysius in New Canaan.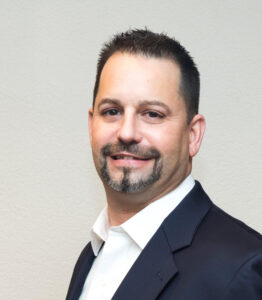 Ken Beaner (ex officio): Ken attends the Parish Council meetings in his role as Chairman of the Church's Finance Council. He has been a member of Holy Spirit Church since 2017 and a member of the finance council since 2018. He and his wife, Amanda, were married in Las Vegas in August, 2011, and have two young children, Xavier (9) and Alexander (5). Ken and Amanda are involved in many local activities and can be seen volunteering in the community, as well as helping with various church functions. Outside of church, Ken works for Hendrix Genetics and has been working in management for 3 years. Ken and his family enjoy playing sports, traveling, and going to the beach in the summer.