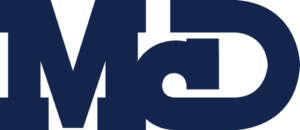 BISHOP McDEVITT HIGH SCHOOL
https://www.bishopmcdevitt.org/
Attention Current 8th Grade Families!
Application to Bishop McDevitt High School for the 2022-2023 school year is now open. Apply today to be part of the Crusader Class of 2026! Application, Open House + Financial Aid Info Night Registration: bishopmcdevitt.org
OPEN HOUSE
Sunday, November 7, 2021
1:00 – 5:00pm Register for one of the 4 one-hour time slots available! 
Get a taste of what Bishop McDevitt offers – a faith-filled education focused on you and your educational journey. This event is open to 8th Graders and upperclassmen transfer students.
While the first day of ninth grade may seem far away, the reality is it's just around the corner, and we know you and your parents want to choose the best high school for you. We invite you and two parents/guardians to see all that Bishop McDevitt offers and why choosing a Bishop McDevitt education will set you up for life. 
Our Open House will give you the opportunity to meet and talk to current Crusaders, learn about admissions, student life and tour campus. 
 
Registration is required and closes Thursday, November 4. Covid protocol: masks are required.
8TH GRADE FINANCIAL AID INFORMATION NIGHT
Tuesday, November 16, 2021 7:00 – 8:00 pm 
Bishop McDevitt is committed to working with any family whose son or daughter could benefit from a Bishop McDevitt education. Join Erin Davis '08, Director of Enrollment, for an in-depth look at the financial aid applications and financial assistance programs at McDevitt.