The Adult Faith Study Ministry seeks to promote faith-building events already taking place at the parish and to offer additional study opportunities in the form of bible studies, faith talks, and faith-based activities. Contact with comments, questions, and suggestions at faithstudy@hspalmyra.com. Adult Faith Events will be shared in the bulletin (https://www.jppc.net/onlinebulletins/230template.pdf) and posted on our private Facebook group. You may request access to the Adult Faith Facebook page at https://www.facebook.com/groups/holyspiritfaithstudy.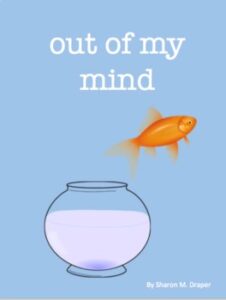 PARISH 2023 BOOK STUDY: Oct 16, 23, 30; 6:30-7:30pm; 3rd grade classroom.
The Adult Faith ministry invites parishioners of ALL ages to our 2023 Parish Book Study. We will read and discuss Out of My Mind by Sharon M. Draper, a story about Melody, an 11-year-old girl with cerebral palsy. She's the most intelligent student in her school but no one knows because Melody can't talk. She is stuck inside her head and wholly underestimated until her teaching assistant discovers a device that will allow her to speak. Is the world ready to hear what she has to say? Contact Lindsay at faithstudy@hspalmyra.com for more information. If you need help getting a copy of the book, please reach out to Lindsay or the parish office.
To view the trailer, click here.
For book link, click here.

LAST YEAR'S PARISH BOOK STUDY: Last year, parishioners of all ages completed a book study on C.S. Lewis's Chronicles of Narnia: The Lion, The Witch, and The Wardrobe. If you're interested in the study questions, please visit our Narnia page.