In an effort to be part of the communal resistance against the rapid spread of the coronavirus, we are temporarily doing the following:  closing our offices to all visitors, suspending in-person attendance at Mass, and cancelling all activities at the Parish. We are hosting prayer-inspiring multi-media, including our Masses on Facebook live. Our office is available remotely for phone calls and emails:  Monday – Thursday, 10am – 1pm. We will be keeping all of you in our prayers and ask that you keep all those affected by this virus, and their caregivers in your prayers.
"To seek to know the love of God revealed in Jesus Christ; to celebrate together as a Catholic family of faith; and to share our gifts and talents in loving service to others."
UPCOMING EVENTS
UPDATES (please continue to check back for changes):
While we are staying united in prayer, we are happy to be able to live stream our Masses so that you can attend virtually, but unfortunately our church and offices are locked to physical visitors. All activities have been suspended.
All Fish Fry for 2020 has been cancelled. Please remove our sign from your lawn if you are advertising for us.

Prep has been cancelled through Easter.
Our office is available remotely to check phone calls and emails Monday – Thursday 10am – 1pm.
Please continue to check our Facebook and Website for updates and live streaming.
Easter Flower Memorials –  we have extended the deadline for the Easter Flower Memorials to Wednesday, April 1st.  If you would like to send in a memorial for a loved one, please print the attached sheet and mail with your payment to the address on the form.  Easter Flower Memorial2020
2020 DIOCESAN ANNUAL CAMPAIGN
Our Diocesan Annual Campaign (DAC) officially begins with our in-pew solicitations March 7 and 8, 2020. Thank you in advance for supporting DAC. Holy Spirit's goal this year is $94,600. For information on DAC and the Impact Report, please click here.

12-DAY PILGRIMAGE TO ROME/ASSISI: Holy Spirit will host its first pilgrimage to Rome/Assisi February 2—12, 2021. To view the brochure, click Pilgrimage Flyer. For more information on the trip, please email pilgrimage@holyspiritpalmyra.com.
PREP REGISTRATION began March 1. To access registration forms on our PREP page, click here.
95th ANNUAL CONVENTION – Diocesan Council of Catholic Women, Saturday, April 25, 9am-4pm,  Diocesan Center, Harrisburg
The Harrisburg Diocesan Council of Catholic Women invites all women of the Diocese to attend the 95th Annual Convention. Bishop Gainer is the principle celebrant and homilist concelebrating Mass with Priests and Deacons of the Diocese. Keynote speaker, Sarah Christmyer. Find more information at her website, ComeIntotheWord.com. There will be workshops, a meditation room, exhibits, and religious items for sale and a collection of new infant and toddler clothing. Cost: $30 – Includes registration fee, continental breakfast and lunch. Our very own Tina Kowalski will lead a Shine workshop! Register by contacting Diane Roskos, 157 15th Street, New Cumberland, PA 17070. Email:  Diane.Roscos@Jeepon.com or 717-770-1287. Registration deadline is April 10, 2020. Cancellations must be received by April 17. See more details the HDCCW website, https://hdccw.webs.com/2020-hdccw-convention.
LOOKING AHEAD
CONFIRMATION: Sunday, May 31, 2pm
FORTY HOURS: May 31, June 1, June 2
WOMEN'S ONE-DAY RETREAT: Saturday, June 13, at Holy Spirit! Nationally known public speaker Mary Lenaburg will be the Keynote Speaker. Watch for more details to come!
VACATION BIBLE SCHOOL: June 15-19. Click here for updates.  
ONGOING
MARCH FITNESS  ❤️  CANCELLED
Join Shine Faith and Fitness as we focus on building healthy hearts and souls! Class formats include chair aerobics, cardio and strength stations, drum fitness, partner exercises, and LaBlast dancing! Each Shine class offers exercise for your body and Christian meditation and prayer for your soul. Pick up a copy of our class schedule in the Narthex or check it out here!
NEWS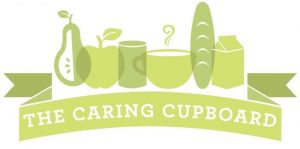 CARING CUPBOARD VOLUNTEERS NEEDED: Holy Spirit is responsible to provide volunteers every second Saturday of the month at The Caring Cupboard on North Railroad Street in Palmyra from 10am—Noon. Additional volunteers are needed to help out. If interested, please contact Norm-Anne Rothermel at 717-350-8456 or nrothermel@comcast.net. Or feel free to just show up at 9:45am every second Saturday of the month. The next tentative date (subject to cancellation due to coronavirus restrictions) is April 11. Thank you so much!
EASTER FLOWER MEMORIAL: Remember your loved ones at Eastertime with a flower memorial! Forms are available in the Narthex. Please complete the form, attach your payment, and drop off either in the collection basket or at our Parish office by Sunday, March 29, at 12:00 noon.
SCHOLARSHIP OPPORTUNITY: The Harrisburg Diocesan Council of Catholic Women is offering a $1,000 scholarship to a Catholic Senior Girl for her freshman year at an accredited college, university, or trade school. Applicants must be sponsored by a Mother or Grandmother/Guardian who is a member of a Parish Council of Catholic Women, is a resident of the Harrisburg Diocese, and must meet all conditions established by the Scholarship committee. Anyone interested in applying should contact your Parish CCW President for an application or Joyce Scott, Scholarship Chair, 717-737-0927 or email to: joynbob10@aol.com. The application deadline is May 1, 2020.
THE PHOENIX YOUTH CENTER (PYC) needs volunteers (youth protection clearance required) to help supervise homework and other recreational activities from 3-5pm. PYC is an afterschool program, sponsored by PACC and the United Way, and administrated by the Palmyra Library, for students grades 3-8 which provides homework help, a safe environment, and recreational activities for students after school until parents get home from work. It is held at Palm Lutheran Church, on the corner of Railroad and Cherry Streets. Most volunteers help one day a week, but there is flexibility. For more information contact  Chelsea Weibley at cweibley@lclibs.org or 717-838-1347.
SPARKLING HEARTS seeks volunteers: Join the Holy Spirit Housekeepers – The Sparkling Hearts – in their mission to keep our Lord's Church clean. We work together to complete various cleaning duties like vacuuming the Church, sweeping the floors, wiping down pews, and mopping. We clean smears off windows and pick up cheerios and snacks left behind by God's little angels. We meet once a week on Saturday mornings at 9:30am OR Friday mornings at 7am.  Come and lend a hand when it fits your schedule. Contact Tina Kowalski at trainwithtinak@hotmail.com.
For the latest news and updates, like us on Facebook!