"To seek to know the love of God revealed in Jesus Christ; to celebrate together as a Catholic family of faith; and to share our gifts and talents in loving service to others."
UPCOMING EVENTS

The Parish Office is closed Thursday, July 4, in observance of the holiday. There is daily Mass on Thursday but not on Friday, July 5.
 HOLY SPIRIT CHURCH SUMMER FESTIVAL

August 9 & 10, 2019
Free admission and parking!

Aloha! Come and join in the fun, festivities, and fellowship at the 2019 Holy Spirit Church Summer Festival! Wear your Hawaiian flair and enjoy a weekend of great food & drinks, great entertainment & games, and best of all, great friends. Click here for details!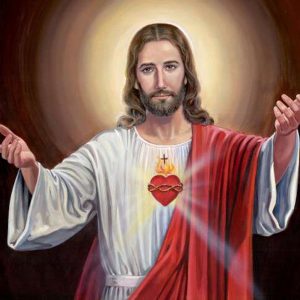 HOLY HOUR OF REPARATION: Friday, July 5, 7:00pm, Adoration Chapel
Join us in honoring the Most Sacred Heart of Jesus. Spend some time with him and offer up one Friday night a month to participate in an Hour of Reparation for our own sins and the sins of the world.
WELCOME THE STRANGER (Mt 25:35) — WHY CATHOLICS SHOULD CARE: Monday, July 15, 7:00pm,
2nd Grade Classroom  
Come listen to stories about immigration and refuge issues as Seminarians Andrew and Alex share their personal experiences. The presentation will include facts, current issues and challenges, how churches have helped in the past, and a question and answer session from the panel.
ONGOING
LET YOUR BEAUTIFUL LIGHT SHINE❤️
ReTune in June! Click here for the June Shine Faith and Fitness calendar.
Faith talk: The Bible, with Dan Colon, Monday, June 24, 6:30pm
NEWS
FIRST COMMUNION PHOTOS may be picked up in the Parish Office during normal business hours.
NEW FORMS FOR FACILITY USAGE AND MAINTENANCE REQUESTS: For those who use our church facilities, please note that there are new, separate forms for facilities usage requests and maintenance requests. For the Facilities Usage Request Form, click here. For the Maintenance Request Form, click here.
NEW ENVELOPES:  You will notice a new packet and design beginning with your July/August envelopes. We have decided to go with Our Sunday Visitor for our Sunday offertory envelopes. Those of you who use envelopes should receive your packet from OSV by the end of June. If you should not receive envelopes or if you give online and accidentally received a packet, please let us know.
Faith Forward
Diocesan Annual Campaign

Our 2019 Diocesan Annual Campaign (formerly Bishop's Annual Lenten Appeal), continues. Please prayerfully consider a donation or pledge. You can find prayer cards in the Narthex that can be sent to Bishop Gainer requesting that he remember your prayer intention this year. Please see the link on the sidebar of our homepage or click here for additional information in regard to the Campaign.