"To seek to know the love of God revealed in Jesus Christ; to celebrate together as a Catholic family of faith; and to share our gifts and talents in loving service to others."
UPCOMING EVENTS
PLEASE NOTE: There will not be daily Mass
October 14 – 18
while Fr. Anthony is away on retreat.
LIFE IN THE SPIRIT RETREAT: The I THIRST Prayer Community of St. Joan of Arc will hold a Life in the Spirit Seminar. Amazing speakers will help you understand the Church's teaching on the Holy Spirit, how to become more aware of God's presence in every moment of your life, strengthen the foundation of your Catholic Faith, and make the Mass come alive! Friday,  Oct. 18, 7pm; Saturday, Oct. 19, 9am-8:30pm with Mass; and Wednesday, Oct. 23, 7-8:30pm. Some meals provided. Suggested donation $15. RSVP to Lynn at 717-503-1600.
PALMYRA AREA CHILIFEST & COOK-OFF! Saturday, October 19, 11am–2pm, in the back parking lot.
Holy Spirit is hosting this year's community chili cook-off! If you have a kickin' recipe, consider entering it. This is a community event, so come gather to taste some great chili and vote for your favorites. Games for the kids, meet the Susquehanna Service Dogs, learn more about Caring Cupboard, Palmyra Fire Company for the kids, music, hot pepper eating contest, food stand, and baked goods. All proceeds benefit youth ministries/programs.
SHINE FAITH TALK: Thursday, October 24, 6:30pm, Social Hall
Doris Witmer will present a talk on how to better know, love, and serve God through prayer and discernment. Come and learn some of Saint Ignatius' Spiritual Exercises for growing in intimacy with God through prayer, movement of Spirits, daily review of day, and discernment suggestions for knowing God's will in making decisions. Sign up in the Narthex; registration is helpful but not necessary for handouts. The talk will follow 5:30pm LaBlast.
UNPLANNED: Saturday, October 26, 7pm, Agape Hall (Old Church)
Respect for Life Ministry is hosting a showing of "Unplanned," a movie promoting prolife. Admission is free, but goodwill offerings will be accepted. Proceeds will go toward the Lourdes House Maternity Home. The movie is rated R—under 17 requires accompaniment by a parent.
HOLIDAY CRAFT SESSION: Sunday, October 27, 12:15-2pm (after 11am Mass)
Women of the parish are invited to an afternoon of crafting at Holy Spirit to make an ADVENT WREATH. All materials will be provided to make the wreath, which will then be blessed and ready to take home! Come for an afternoon of fun, food, and fellowship, where you can meet other women of the parish and start preparing for the holidays! Cost is $15 (one wreath). Refreshments will be provided, and children are welcome to stay and help out. Sponsored by the Women's Ministry Network and Blessed is She. Registration forms are available in the Narthex; please return forms to the the Parish Office by October 23.
MASS OF REMEMBRANCE: Friday, November 1, 6:30pm

We will have a special Mass of Remembrance on All Saints Day in memory of family, friends, or members of Holy Spirit who have passed away within this last year. Anyone who has lost a loved one is cordially invited to attend. Light snacks will be served in the Social Hall following the Mass. For more information, please contact  Janet Binner at 717-838-1784.
ANNUAL WINE TASTING EVENT: Friday, November 15, 7pm, Agape Hall (Old Church)
The Knights of Columbus are once again hosting their annual wine tasting event: Experiencing Top Rated Wines Without Breaking the Bank! Learn, sample, and taste wines. The cost is $30 per person. Tickets go on sale after Masses October 26/27, November 2/3, and November 9/10. For more information, contact Bart Kaminski, 717-838-3369, x 3.
ONGOING
LET YOUR BEAUTIFUL LIGHT SHINE❤️
Join us for Shine Faith and Fitness' October activities! Click here for details.

UNLOCKING THE MYSTERY OF THE BIBLE:

8-Week Adult Bible Study; started Monday, October 14, 7pm. Click here for more information.
NEWS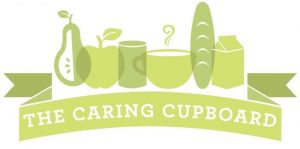 CARING CUPBOARD: Don't forget to pick up a bag for Caring Cupboard this weekend. This month's wish list is: sauerkraut; pasta (all varieties); Progresso or chunky soups; Jell-O and pudding mixes; Ramen noodles; ketchup; and canned carrots.  Note: We are in need of our reusable Caring Cupboard bags (red and blue), so please return them to the Narthex. Thank you!
CARING CARDS AND CALENDARS COLLECTION: Holy Spirit's Living Our Faith (Social Justice Ministry) will accept your donations of new/unused holiday and all-occasion cards and 2020 calendars from October 26 – November 17. Due to changes in state prison policies, cards will no longer be accepted at Camp Hill Prison. Instead, they will be distributed to Caring Cupboard, VA, Red Cross Holidays for Heroes, and nursing homes. No Mass request cards or religious prayer cards can be accepted, so please recycle those with your mail. Items may be left at our mailbox drop-off in the Narthex until Sunday, November 17. Call Doris Witmer at 717-838-4319 for more information.
SUPPORT OUR VETERANS: Please help Senior Spirit and The Knights of Columbus support our veterans by donating comfort items not provided by the Lebanon VA Hospital to be distributed to the patients at the hospital. Suggested items are: toothbrushes, toothpaste, denture powder, denture brushes, mouthwash, shaving cream, disposable safety razors, pre-shave, postage stamps, envelopes, writing paper, pens, combs, brushes, hair spray, shampoo, deodorant, liquid soap, hand lotion, chap stick, white socks, and gift cards. All items considered should be for either men, women, or both. A collection box will be available for donations in the Narthex after Masses on Saturday, October 19, through Sunday, November 10. Donations will also be accepted at the Senior Spirit Social on Friday, November 1. Please support the lives of those who protected us!
Knights of Columbus CLOTHING & COAT DRIVE: Weekends of October 26/27 and November 2/3
The Knights of Columbus is sponsoring a Clothing and Coat Drive over two weekends. Please drop off all coats and clothing that are in good condition, of any size, in the bins in the Narthex. The items will be distributed to Lebanon County Christian Ministries (LCCM) in Lebanon and the Bethesda Mission in Harrisburg before Thanksgiving Week. Thank you for your generosity in helping others in our community!
The MASS INTENTION BOOK is now open. Please click this link to view our new policy: Mass Intention Policy Holy Spirit Oct 2019
For the latest news and updates, like us on Facebook!