"To seek to know the love of God revealed in Jesus Christ; to celebrate together as a Catholic family of faith; and to share our gifts and talents in loving service to others."
Parish Office  717-838-3369
Join us for Mass or watch our indoor live streamed Masses on YouTube
Weekend Mass worship aid 
Register with our parish

Access our online parish directory: https:members.instantchurchdirectory.com
Sign up for the directory here.
NEWS  & EVENTS

STAINED GLASS WINDOW UPDATE: Click here to see photos of some windows in progress! 
TAX STATEMENT 2022: All parishioners who donated to Holy Spirit in 2022 and have a valid email address on file with us will receive their statement via email by January 31, 2023. Those who do not have email will receive their statement via US mail.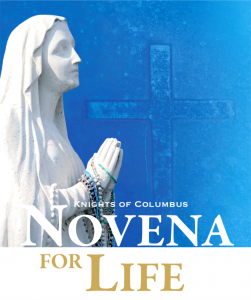 NOVENA FOR LIFE: The Knights of Columbus will hold a Novena for Life beginning January 19 at 7pm with a Rosary in the Chapel and concluding on Friday, January 27, at 7pm with a Rosary in the Chapel, as well. Daily prayer packets will be available. All are welcome to attend. 
PARISH BOOK STUDY: Mondays on January 16, 23, 30, and Feb. 6; 6-7pm.
Adult Faith and Children's Liturgy would like to invite all parishioners to join our all-ages BOOK STUDY featuring C.S. Lewis's Chronicles of Narnia: The Lion, The Witch, and The Wardrobe. Participants will provide their own copy of this classic tale. Participants are encouraged to read together in their family units and use provided discussion questions to talk about the book, which is rich in Christian themes. In addition, families, adults, children, and all who would like to discuss the book in-person will meet on Mondays from 6pm-7pm (1/16, 1/23, 1/30, and 2/6). With enough participants, children will be able to break away to have age-specific discussions and complete a book-themed activity. Click here for more information.
THE CARING MINISTRY WANTS YOU!
Please consider becoming an Extraordinary Minister. We will be holding an educational session on Saturday, January 28, from 9—10:30am in the church. Come and learn about our mission and how you can get involved. Father Dill will be present to answer questions. Great conversation and light refreshments on fulfilling HIS work. Please contact Chuck and Michelle Emerick at caring@hspalmyra.com to RSVP or with questions. 
FREE THROW CONTEST: Sunday, January 29, 1pm, Palmyra HS gym.
The Knights of Columbus will hold its annual Free Throw Shooting Contest on Sunday, January 29, at the Palmyra High School gym at 1pm. Boys and girls ages 9-14 are welcome. This is a free, annually sponsored event, with winners progressing through local, district, and state competitions. All boys and girls 9 to 14 years old are eligible to compete in their respective age divisions. Participants are required to furnish proof of age and written parental consent. For more information or an entry form, contact Jim Albus at 717-503-6953 or jalbus350@comcast.net. Entry forms are also available in the narthex.

HOLY HOUR OF REPARATION: Friday,  February 3, 7pm
All are invited to our First Friday devotion on February 3 at 7pm in the Main Church. Spend some time with Jesus and offer up your prayers to His Sacred Heart to make reparation for our sins and the sins of the whole world.
SJA SPAGHETTI DINNER: Saturday, Feb 4, SJA School Gym.
St. Joan of Arc School will hold its Annual PTO Spaghetti Dinner on February 4. The evening will be filled with live entertainment, themed basket raffles, delicious food, and fellowship. Dinner includes a tossed salad, bread, spaghetti and meatballs, dessert, and choice of beverage. Tickets are $12 for adults, $10 for seniors, and $5 for children (under 6).
Dine-in 4pm-8pm or take-out 4pm-7pm.
3 ways to purchase your tickets:  
1. Online at http://school.stjoanhershey.org/spaghetti-dinner.html
2. Email Christine Bromfield at sjaspaghettidinner@gmail.com
3. At the door the night of the event
ROSARY AT THE SQUARE: Saturday, February 11, 12:00 noon, Palmyra Clock.
The Knights of Columbus and the Legion of Mary invite all parishioners to join us for the monthly public rosary held on the second Saturday of each month.
SOUPER BOWL SUNDAY Soup Sale: February 11/12 after Masses
Holy Spirit Parish will be a sales site for the Catholic Charities' 2023 Souper Bowl Sunday Soup Sale. Various quarts of homemade soup will be available for purchase as a free will offering. Proceeds benefit the Catholic Charities Homes for Healing–Evergreen House, Interfaith Shelter for Homeless Families, and Lourdeshouse Maternity Home. If you would like to make soup for this event, contact Mark Totaro at cooch20@aol.com. We will provide you with containers. You can make whatever soup you would like. Soups will be collected and sorted on Saturday morning, February 11, at the Diocesan Center (4800 Union Deposit Road in Harrisburg). 
LENTEN STUDY: Adult Faith will lead a Lenten Study, No Greater Love, using Dr. Edward Sri's study pack available through Ascension Press. The participant must purchase their materials available at Ascension Press. Adult Faith recommends purchasing the Study Set, which includes the workbook, study book, and online video access. Contact faithstudy@hspalmyra.com or the parish office if you would like to participate but cannot provide your own copy. In-person discussion group will meet on Monday evenings from February 27 to March 27 from 6-7:30pm in classrooms A & C. You may RSVP or send your questions to faithstudy@hspalmyra. Link to study set: https://ascensionpress.com/products/no-greater-love-study-pack.
LECTIO DIVINA: Adult Faith is leading in-person Lectio Divina on Monday evenings February  27, March 13, and March 27 from 7:30-8pm in classrooms A & C and online on Tuesday evenings February 28, March 14, and March 28 from 8-8:30pm. Lectio Divina is a Catholic meditation on scripture where one allows God's presence to lead them in prayer and contemplation. Online links will be available to those that RSVP. Paper and pen or prayer journal and bible recommended but not required. RSVP to faithstudy@hspalmyra.com and indicate which type of session you will attend. You are welcome to attend both in-person and online sessions. 
WOMEN OF GRACE STUDIES: Starts Saturday, February 18, St. Joan of Arc.
The Women of Grace Foundational Study will be offered at St. Joan of Arc Parish in Hershey beginning Saturday, February 18, following 9am Mass, for nine weeks. Discover the gift of authentic femininity, holiness of life, and God's awesome purpose and mission for you in the world today! The Women of Grace® Foundational Study Series is presented using DVD lessons taught by Johnnette B. Williams, the book being studied, and its accompanying study guide. To sign up or for more information, contact Chris Arnold, Regional Coordinator, at carnold@womenofgrace.com or 717-379-6041.
THE MASS INTENTION BOOK IS NOW OPEN through the end of June. To schedule, stop by the parish office or call 717-838-3369. Mass Intentions are $10. Candles and flowers are available for the entire 2023 year. Sanctuary and chapel candles are $10 and burn for seven days. Flowers are $75 for the two arrangements. They are placed on the altar for the weekend Masses and then in the Adoration Chapel for Mass and our adorers. 
HOLY SPIRIT MAGNETS are available for $5 for your refrigerator and car. Stop by our parish office during regular business hours and help support the Knights of Columbus and our church!