"To seek to know the love of God revealed in Jesus Christ; to celebrate together as a Catholic family of faith; and to share our gifts and talents in loving service to others."
UPCOMING EVENTS
Children's Mass – January 19, 11am
Daily Mass on Friday, January 24, is at 7am
Please pray for the soul of William (Bill) Strobel, who recently passed.
https://www.jessegeiglefuneralhome.com/obituary/William-J.-Bill-Strobel/Lower-Paxton-Township-Pennsylvania/1865943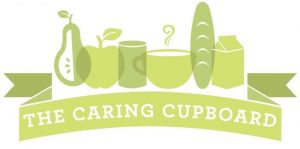 CARING CUPBOARD: Don't forget to pick up a bag this week. Their wish list is: Spam; canned pasta; paper towels; canned tuna; Hamburger Helper; peanut butter and jelly; bar soap; and shampoo. NOTE: Please do not donate large #10 cans of food, as they are not in demand and are difficult to store. Thank you!
SPAGHETTI DINNER: Saturday, January 18, 3:30-7pm, Old Church
Improved service this year! Sponsored by the Knights of Columbus. Your $10 donation includes spaghetti with two meatballs, salad, Italian bread, and coffee, soda, or water. Take-outs and walk-ins welcome. The dinner benefits Holy Spirit Church. For questions, contact Art Bond at abond702@comcast.net or 717-383-8583.
SHINE FAITH TALK: Monday, January 20, 6:45pm
"I myself am the bread of life. No one who comes to me shall ever be hungry, no one who believes in my shall ever thirst" (John 6:35).
Please join us for a Faith Talk on "Jesus, the Bread of Life," with Dan Colon.
NOVENA FOR LIFE: The Knights of Columbus is sponsoring a Novena for Life from January 22-30. Join us for nine days of sustained prayer to build up a culture of life in our parish, homes, and community. We will meet on the first night, January 22, at 7pm, and on the last night, January 30, at 7pm, both in the Adoration Chapel. For the other nights, the novena will be prayed at home. For more information, please contact Dave Wanner at dwanner67@gmail.com or 717-681-7133.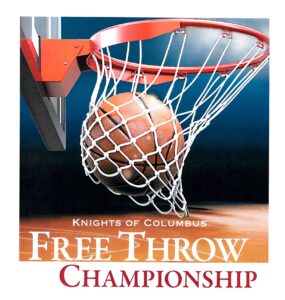 FREE THROW CONTEST: Sunday, Jan 26, 1pm, Palmyra Middle School
The Knights of Columbus will hold its annual Free Throw Contest for boys and girls, ages 9-14. For more information, contact Jim Albus at 717-503-6953 or jalbus350@comcast.net.
MARCH FOR LIFE BUS TRIP TO WASHINGTON DC: Friday, January 24, 7:30am
The Respect for Life Ministry from Holy Spirit Church, along with St. Paul the Apostle Church from Annville, will sponsor a bus trip to Washington DC to participate and experience the March for Life. All ages are welcome to join us to voice our opposition to abortion, stand up for life and support our faith, and unite with other Christians. The bus will leave Holy Spirit at 7:30am and return at 7:30pm. A box lunch will be included for the trip home, along with a Wool Cap with the Holy Spirit name. This is an experience you will never forget. Contact Art Bond, at 717-383-8583 or abond702@comcast.net.
SOUP SALE: February 1 and 2 after all Masses
Holy Spirit will participate in the 2020 Souper Bowl Sunday Soup Sale to benefit the shelters operated by Catholic Charities. This is a free-will offering. All soup is homemade by volunteers. We are seeking cooks to make homemade soup for this wonderful event. Contact Mark Totaro at mtotaro@hbgdiocese.org or 717-657-4804 x276.
VALENTINES DINNER DANCE: Saturday, February 15, 6-11pm
Join us on Saturday, February 15, for our Valentines' Dinner Dance. The cost of $40 per person or $75 per couple includes dinner and beer or wine. Music will be provided by Run for Cover. Tickets will be sold after Mass the weekends of January 12, 19, and 26. Contact Mary Szeltner, 717-395-0835.
ONGOING
JUMPSTART 2020 WITH SHINE! ❤️
Pick up a copy of the January Shine Faith and Fitness Class Schedule in the Narthex or check it out here! Join us on Monday, January 20, for a 30 minute circuit workout, followed by a Faith Talk on "Jesus, the Bread of Life," with Dan Colon, starting at 6:45pm.

NEWS
INCLEMENT WEATHER
With the arrival of wintry weather, please refer to our Inclement Weather Policy in case of snow
or icy conditions.
2020 CALENDARS AND EPIPHANY CARDS are available in the Narthex.
TAX STATEMENT 2019: All parishioners who donated to Holy Spirit in 2019 and have a valid email address on file with us will receive their statement via email by January 31, 2020. Those who do not have email will receive their statement via US mail.
ART CONTEST! The Harrisburg Diocesan Council of Catholic Women (HDCCW) invites girls in grades 9 – 12 in the Diocese of Harrisburg to enter an art contest. The task: design the cover for the 95th Annual HDCCW Convention on April 25, 2020. The art work should be an original drawing or painting for a 9 x 12 folder and based on the Convention theme, "Rejoice and be Thankful". Grand prize is $150, second prize $75 and third prize $50. The deadline to enter is January 20, 2020. For complete details and Contest Guidelines, please refer to the HDCCW website http://hdccw.webs.com/. You may also contact HDCCW at 717-860-0700 or email hdccw1@gmail.com with questions.
For the latest news and updates, like us on Facebook!