"To seek to know the love of God revealed in Jesus Christ; to celebrate together as a Catholic family of faith; and to share our gifts and talents in loving service to others."
Register with our parish
---

Access our online parish directory: https:members.instantchurchdirectory.com
Sign up for the directory here.
---
NEWS  & EVENTS

CARING MINISTRY SEEKING EXTRAORDINARY MINISTERS
Please consider becoming an Extraordinary Minister by bringing communion to those that cannot attend Mass. Each week, 40 ministers distribute communion and conversation to 52 homebound parishioners and those at personal care/skilled nursing facilities. Come join us! We will hold an educational session, and you will not make solo visits until you feel comfortable. Contact Chuck and Michelle Emerick at caring@hspalmyra.com.
IN THE BEGINNING SERIES: The Diocese of Harrisburg is presenting "In the Beginning," A Creation Series. In this 8-part series of educational and theological talks, all are invited to learn more about our very beginnings and our role as stewards of God's Creation. To view the complete 8-part schedule and to register, visit https://www.hbgdiocese.org/creation/. If you would like to live stream any of the talks (Sept 18, 20, 25, 27 and Oct 2), you can use this link to access zoom https://us02web.zoom.us/j/85194121544 The talks are from 7 – 8:15pm.

RESPECT LIFE BABY BOTTLE COLLECTION: Weekend of September 23/24
October is Respect Life month, and the Respect Life Ministry will be participating in collecting baby bottles to benefit Align Pregnancy Center. Committee members will be distributing baby bottles after Masses on September 23/24. Please take the bottles home, fill them with a check made out to Align Pregnancy Center, cash, or coins, and return September 30/October 1. Committee members will be outside the church entrance to collect donations. The final collection date is October 7/8. Email Art Bond at abond702@comcast.net for any questions. The Respect Life Ministry thanks you for your participation!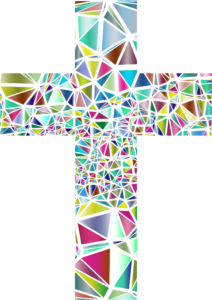 COMPANIONS ON THE JOURNEY – 4TH ANNUAL WOMEN'S RETREAT:
Saturday, Sept. 23, 9am-3pm, Holy Spirit Church.
Women are still listening attentively to the Holy Spirit as the Church moves in faith, hope and love through history. This year, we will learn from the lives of women in the early Church as they are told in the Acts of the Apostles and in the letters that circulated among the churches in the first Christian decades. Women like Lydia, Phoebe, Prisca, Dorcas, Rhoda, Junia, and many more can inspire us in our prayer and accompany us as we dialogue about what it means to serve. Together, we find strength and peace and continue to discern our calling today, as we listen deeply to one another, to God, and to the core story of who we are as Jesus' disciples. Anita Wood, spiritual director and educator, will be our featured speaker. Come and join us for Eucharist, music, quiet time for reflection and prayer, as well as lunch and small group conversation. The retreat is from 9am—3pm, with check-in starting at 8:30am. Registration forms can be found in the narthex, or download here: Retreat Registration2023-1.
SOCCER CHALLENGE: Saturday, September 23, 2pm, Campbelltown Soccer Park.
The Knights of Columbus Soccer Challenge 2023 will be held at Campbelltown Soccer Park, 129 Lawn Road, on Saturday, September 23, at 2pm. Paper entry forms are located in the narthex, or signup online HERE. For questions, contact Steve Kristich at 717-507-2744 or steve@nk-graphics.com.
WALKING IN THEIR SHOES – A LIVING STATIONS OF THE CROSS: Sunday, Sept 24, following 11am Mass
Every year the WDMR is the last Sunday of September; in 2023 it will be celebrated on September 24. As the title for his annual message, the Holy Father has chosen "Free to choose whether to migrate or to stay". Join Holy Spirit's Migrant Justice Ministry in a Living Stations of the Cross following the 11am Mass to acknowledge the journeys of our migrant brothers and sisters. This is an outdoor event unless moved inside due to rain.
SPAGHETTI DINNER: Saturday, Sept 30, 3:30-7pm, Agape Hall
Please join us for a delicious Spaghetti Dinner sponsored by the Knights of Columbus. Your $12 donation includes spaghetti with two meatballs, salad, Italian bread, soda, or water. Take-outs and walk-ins welcome. The dinner benefits the charities for our community and Holy Spirit Church.

FREE DINNER & MOVIE: Sunday, October 1, Palmyra First United Methodist Church.
All are invited to a free dinner and movie at Palmyra First United Methodist Church, 520 E. Birch St., Palmyra. Dinner will be served from 4:30 – 5:30pm; the movie will start at 5:30pm.

Join us in watching "OVERCOMER." High school basketball coach John Harrison and his team face an uncertain future when their town's largest manufacturing plant shuts down unexpectedly. As hundreds of people move away, John reluctantly agrees to coach cross-country, a sport he doesn't even like. His outlook soon changes when he meets Hannah Scott, an unlikely runner who pushes herself to the limit. Inspired by the words and prayers of a new friend, John starts to train Hannah for the biggest race of her young life.  
CHILDREN'S CHOIR:
Calling all youth singers! Children's Choir is starting back up in October. All school-aged children are invited to join. Practices are on Tuesdays at 6pm beginning October 3. For more information or to sign up your child, please contact Holly at childrenschoir@hspalmyra.com.
JUNIOR YOUTH MINISTRY HAYRIDE! Saturday, October 7, 5:15pm, Risser's Market
Parish students who attend PREP or Catholic school in grades 1—8 and their families are invited to join us for a hayride and campfire at Risser-Marvel Farm Market, 2425 Horseshoe Pike, Annville. For details, visit our Youth Ministry webpage.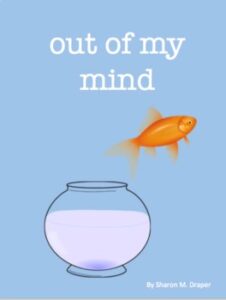 PARISH 2023 BOOK STUDY: Oct 16, 23, 30; 6:30-7:30pm; 3rd grade classroom.
The Adult Faith ministry invites parishioners of ALL ages to our 2023 Parish Book Study. We will read and discuss Out of My Mind by Sharon M. Draper. For more information, visit our Adult Faith webpage.
HOLY SPIRIT SENIOR GOLDEN HEARTS LUNCHEON: Friday, October 27, 12:00 noon, Social Hall
The Respect Life Ministry is excited to announce that we will begin holding various activities throughout the year to honor and recognize our senior parishioners. We will be calling this special group the Holy Spirit Senior Golden Hearts. We would like to invite senior parishioners over 50 years of age to a hot luncheon in our church social hall on Friday, October 27 at 12:00 noon. There is no charge for the meal, but a free will offering will be accepted. We hope you will join our ministry for a home cooked luncheon plus an opportunity to socialize, see old friends, make new friends, and kick off the holiday season! Look for a sign-up flyer in the bulletin soon. 
GRIEF SUPPORT GROUP: New Class Starts in October
Where do you find comfort when you are grieving the loss of a loved one?  Holy Spirit Parish is starting a new grief support group for individuals suffering from the loss of a spouse, adult child, or parent. It will begin in October and run for 10 weeks. The group will not exceed 10 people and will meet at Holy Spirit in the afternoon or evening. The time and day will be determined by attendees. To join or for more information, please email griefsupport@hspalmyra.com.
Matthew 5:4 Blessed are those who mourn, for they will be comforted.
2023 DIOCESAN WOMEN'S CONFERENCE: Saturday, October 21
Save the date for the 2023 Women's Conference! Our featured speaker is Lindy Wynn, from the Mammas in Spirit Podcast. We encourage all the women of our Diocese to mark their calendars!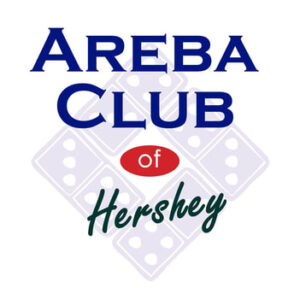 AREBA CLUB OF ST. JOAN OF ARC, HERSHEY:
The Areba Club is open to adults in the area over 50 year old, regardless of race, ethnicity, or religion. Join us for our meetings held the third Tuesday of the month at 1pm in the SJA Parish Social Hall, 359 W. Areba Avenue, Hershey, PA. For more information, please contact Marge Michalski at 717-838-6415. Areba Club information, including trips, can be found at https://www.stjoanhershey.org/areba-club.html. A schedule and description of their upcoming trips is also posted on Holy Spirit's bulletin board outside the parish office.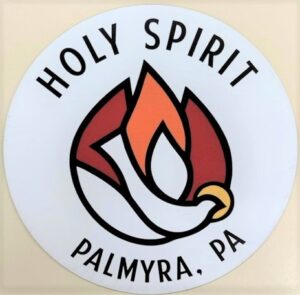 HOLY SPIRIT MAGNETS are available for $5 for your refrigerator and car. Stop by our parish office during regular business hours and help support the Knights of Columbus and our church!