"To seek to know the love of God revealed in Jesus Christ; to celebrate together as a Catholic family of faith; and to share our gifts and talents in loving service to others."
HOLY ROSARY IN MAY
Please join us 20 minutes before weekend Masses in May to pray the Rosary in honor of our Blessed Virgin Mary.
In observance of Memorial Day, there will not be 9am daily Mass on Monday, May 27. The Parish Office is closed Sunday and Monday, May 26 & 27.
THE ASCENSION OF THE LORD
Thursday, May 30, is a Holy Day of Obligation. Mass times are:

Wednesday, May 29: 6:30pm Vigil
7:30pm Confessions after Mass
Thursday, May 30: 9am and 6:30pm Masses
The Parish Office will be closed Thursday.
UPCOMING EVENTS

Faith Forward
Diocesan Annual Campaign

Our 2019 Diocesan Annual Campaign (formerly Bishop's Annual Lenten Appeal), continues. Please prayerfully consider a donation or pledge. You can find prayer cards in the Narthex that can be sent to Bishop Gainer requesting that he remember your prayer intention this year. Please see the link on the sidebar of our homepage or click here for additional information in regard to the Campaign.
VOLUNTEER WORK PARTY: Saturday, June 1, 8am-4pm. Rain date Saturday, June 15. Holy Spirit will hold a work party to weed, edge, mulch our gardens, and clean up the grounds. Please bring a shovel, rake, or wheelbarrow if you can. With enough help, we can complete all the work in one day. If you can't work all day, just come and go when you can between 8am and 4pm. Please RSVP Chris Wood at facilities@holyspiritpalmyra.com or call 717-838-3369.
NEW BEGINNINGS:  Saturday, June 1, 10am, Hometown Restaurant, Palmyra. Click here for details.
SENIOR SPIRIT PICNIC: Friday, June 7, 12:00 noon, Social Hall. Click here for details.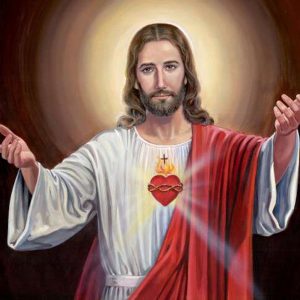 HOLY HOUR OF REPARATION TO THE SACRED HEART OF JESUS: Friday, June 7, 7pm, Adoration Chapel
VACATION BIBLE SCHOOL:  Week of June 17-21, 5:30-8pm. Click here for registration details.

NATIONAL BLUE ARMY SHRINE OF OUR LADY OF FATIMA: The Knights of Columbus is sponsoring a pilgrimage to the National Blue Army Shrine of Our Lady of Fatima in Washington, NJ, on Saturday, June 22. Cost is $35 per person. Seating is limited to 55; bring your own food and drink. The bus leaves from Holy Spirit's parking lot at 7:30am and returns 5:30pm. Information is available in the Narthex, or contact Art Bond at 717-383-8583 or abond702@comcast.net.
  ONGOING
LET YOUR BEAUTIFUL LIGHT SHINE❤️
Click here for the May Shine Faith and Fitness calendar.
NEWS