"To seek to know the love of God revealed in Jesus Christ; to celebrate together as a Catholic family of faith; and to share our gifts and talents in loving service to others."
WORSHIP WITH US!
Join us for Mass or watch our indoor livestreamed Masses on YouTube
For our weekend Mass worship aid, click here
Find us on Facebook
Parish Office  717-838-3369
To access our online parish directory: https:members.instantchurchdirectory.com

 NEWS & EVENTS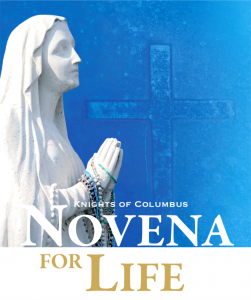 NOVENA FOR LIFE ROSARY: Closes Thursday, January 20, 7pm.
The Knights of Columbus' Novena for Life continues through this Thursday, January 20, at 7pm with a closing Rosary. You can access the daily prayer sheets for reflection here: 9-day-novena-2022

MARCH FOR LIFE RALLY AT HOLY SPIRIT: Friday, January 21, 12:00 noon, Holy Spirit Church.
Join us at the March for Life in Palmyra and have your voice heard supporting Pro-Life. The rally starts at noon at Holy Spirit, where we will have the opportunity to watch in Agape Hall, the speakers from the March for Life live streaming from Washington DC. Then at approximately 1:15pm, we will march to the square in Palmyra, pray the rosary, and finish our march back to Holy Spirit. The march is about 1-1/2 miles and is a relatively easy walk. For questions, please contact Art Bond at 717-383-8583 or abond702@comcast.net.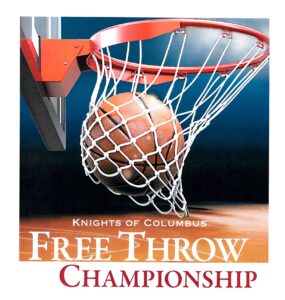 FREE THROW CHAMPIONSHIP: Sunday, January 30, 1pm, Palmyra High School gym.
The Knights of Columbus will hold its annual free throw shooting contest for boys and girls, ages 9—14! Contact Jim Albus at 717-503-6953 or jalbus350@comcast.net for more information.
PAVILION UPDATE: Click here to view the progress on our pavilion!
HOLY SPIRIT MAGNETS are available for $5 for your refrigerator and car! Stop by our parish office during regular business hours and help support the Knights of Columbus and our church!
TAX STATEMENT 2021: All parishioners who donated to Holy Spirit in 2021 and have a valid email address on file with us will receive their statement via email by January 31, 2022. Those who do not have email will receive their statement via US mail.
THIRD ANNUAL CHRIST IS ALIVE! Essay Contest: Open to students in grades 3—8 who are enrolled in Catholic school or parish religious education. Theme: Describe a moment you felt close to God. Only one page; due March 31, 2022. The winner receives $100 and a Bible; the winner's teacher or catechist receives $100; the winner's class receives $100 for a class celebration; and the winner's school or parish receives $200! Over $5000 in prizes will be awarded to two winners in each grade. More importantly, students who participate have a chance to reflect on their own experience of God and to proclaim the Good News that Christ Is Alive! Visit the Christ Is Alive! Essay Contest webpage for contest details and entry forms.
Catholic Charities of the Diocese of Harrisburg is seeking an experienced Director of Finance and Administration. Candidates should have a minimum of five years of relevant experience in accounting, audit, contract management and processing (billing and reporting); and human resource management. Bachelor's degree in accounting or related field required. CPA preferred, or CPA Candidate and knowledge of US GAAP accounting rules is a plus. Send application by January 21 to Kelly Gollick, MSW, Executive Director Catholic Charities, at kgollick@hbgdiocese.org. Visit www.cchbg.org/about-us/employment-opportunities for a full job description. 
The Secretariat for Catholic Life and Evangelization is seeking a Director of Family Ministries who is ready to enrich their team with his or her talents and dedication. Visit www.hbgdiocese.org/careers for a full job description. Please send résumé and cover letter to employment @hbgdiocese.org by January 28.