"To seek to know the love of God revealed in Jesus Christ; to celebrate together as a Catholic family of faith; and to share our gifts and talents in loving service to others."
DIOCESAN ANNUAL CAMPAIGN
In the March 5 bulletin, we provided information regarding the 2023 Diocesan Annual Campaign (DAC) and how some of these funds are used throughout the Diocese. For more information, please click here. Holy Spirit's goal this year is $107,860.35. You can send your donation directly to the diocese or make an online donation here. Under parish name, select Church of the Holy Spirit Parish. Thank you for supporting our DAC campaign!
Parish Office  717-838-3369
Join us for Mass or watch our indoor live streamed Masses on YouTube
Weekend Mass worship aid 
Register with our parish

Access our online parish directory: https:members.instantchurchdirectory.com
Sign up for the directory here.
NEWS  & EVENTS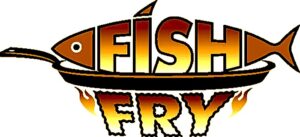 FISH FRY FRIDAYS DURING LENT
For curbside-to-go:
Click Here to Order Fridays from 3pm-6:45pm
Come join us for our annual Lenten Fish Fry 2023—dine-in, to go, and online curbside to go! Fridays March 17, 24, and 31, from 3—7pm. Featuring fresh cod fillets (baked or fried), crab cakes, shrimp, clam strips, perogies, soup, and mac-n-cheese. Visit our Fish Fry page for full menu and prices. Volunteers, click here to sign up!


FRIDAYS DURING LENT
March 17, 24, 31, & Good Friday 
 7:10pm
LENTEN PENANCE SERVICES AT AREA PARISHES
Thursday, March 16, 7pm – St. Paul, Annville
Sunday, March 19, 7pm – St. Benedict, Lebanon
Sunday, March 26, 7pm – St. Joan of Arc, Hershey
Tuesday, March 28, 6:30pm – Mary Gate of Heaven, Myerstown 
Thursday, March 30, 7pm – Holy Spirit, Palmyra
WERE YOU MARRIED IN 1973?  In honor of your 50th Wedding Anniversary, there will be a special Mass and reception on Sunday, July 9, 2023, at 2pm at Good Shepherd Parish in Camp Hill. Bishop Ronald W. Gainer will be the celebrant. To receive an invitation, please contact our parish office at 717-838-3369 by April 3.
WATERCOLOR PAINT NIGHT:
HE IS RISEN
Monday, April 10, 6-8pm at 3 Summer Arts in Mt Gretna.
Adult Faith invites you to a watercolor paint class exclusively offered for Holy Spirit. All materials are provided, and participants will go home with their own beautiful faith-themed watercolor painting. RSVP is necessary to reserve your spot, and space is limited to the first 15 reservations with the possibility of opening a second class if there is more interest. Payment of $35/person will be collected at the studio on the night of the event. RSVP to Lindsay at

faithstudy@hspalmyra.com.
EASTER FLOWER MEMORIAL FORMS to honor your loved ones at Easter are available in the narthex or print it here: Flower_Memorial_Form2023 You may drop off your form in the collection basket or return it to the parish office during business hours with payment attached. Forms are due on Sunday, March 26, at noon.
2023 MEN'S CONFERENCE: Saturday, March 18, Diocesan Center
On Saturday, March 18, the Diocese of Harrisburg will host its annual Men's Conference at the Diocesan Center in Harrisburg. Marcel LeJeune, President and Founder of Catholic Missionary Disciples will offer the keynote address. Breakout session presenters include Marcel LeJeune, Bishop Gainer, Fr. Ryan Fischer, Deacon Armando Torres, and Deacon Virgilio Centenera. Mass celebrated by Bishop Gainer, Confession, and Adoration of the Blessed Sacrament are all part of this annual event. For more details, visit https://www.hbgdiocese.org/men.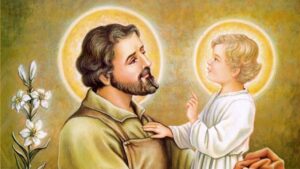 ITALIAN MASS FOR THE FEAST OF SAINT JOSEPH: Sunday, March 19, 1pm, Holy Spirit Church.
Holy Spirit Church will once again host the Feast of Saint Joseph Italian Mass, with Revs. Joshua Brommer and Anthony Dill. Through the generosity of the Collura and Manzella families, we will have a traditional Saint Joseph Altar created in the social hall. For information, please contact Maria DiSanto at 717-554-5698, disanto1@comcast.net, or Mariella Amato at 717-278-9420.
FAMILY MOVIE NIGHT: Sunday, March 19, 6pm
All parishioners are welcome to attend a Family Movie Night in the church, followed by light refreshments. The movie is No Greater Love, a documentary on the life of Mother Teresa. Sponsored by the Knights of Columbus.

GRIEF SUPPORT GROUP: Starts March 20
Holy Spirit Parish is starting their third grief support group for individuals that are suffering due to a loss of a spouse, an adult child, or a parent. It will begin the week of March 20 and run for 10 weeks. The group will not exceed 10 people and will meet at Holy Spirit in the evenings. Time and day will be determined. To attend or for more information, please email griefsupport@hspalmyra.com. Blessed are those who mourn, for they will be comforted (Matthew 5:4).
LENTEN ROSARY to benefit The Caring Cupboard: Sunday, March 26, 2pm, Classroom C.
All parishioners are invited to join us for a Lenten Rosary to benefit The Caring Cupboard. Please consider bringing a donation. The following items are in high demand: shampoo; body wash; hand soap (not refills); tampons/pads; coffee filters; instant coffee; and ground coffee. Sponsored by Women's Ministry Network.

Bishop McDevitt Crusader Players Proudly Present
The Music Man
March 24 & 25 at 7pm and March 26 at 3pm in Finestra Hall.
Tickets are $15 each and can be purchased at the door.
The school is located at 
1 Crusader Way,
Harrisburg, PA 17111

Please come out and support our talented players!
Easter Egg Hunt! Saturday, April 1, 11am, Holy Spirit.
The Knights of Columbus will sponsor their annual Easter Egg Hunt at Holy Spirit Church, rain or shine. All children 12 years old and under are welcome to participate. There will be a coloring contest, cookies and punch, plus a visit from the Easter Bunny!
CHRISM MASS: Monday, April 3, St. Patrick Cathedral
All are invited to join the Most Rev. Ronald W. Gainer, Bishop of Harrisburg, as he celebrates the Diocesan Chrism Mass in the Cathedral Parish of Saint Patrick, Harrisburg. The Chrism Mass offers a solemn occasion to witness the blessing of the oils and the consecration of the Sacred Chrism that will be used in the celebration of the sacraments throughout the coming year. During this Mass, the priests of the Diocese renew their commitment to priestly service that they made on the day of their ordination. Visit hbgdiocese.org/chrism for details.
BISHOP McDEVITT SPRING FLING: Friday, April 21, 3-7pm.
Save the date for Bishop McDevitt's Spring Fling at Rocco Ortenzio Stadium Parking Lot. Our new event will be a fun-filled afternoon with food trucks, inflatables, yard games, game trucks, a petting zoo, and craft vendors! For more info, click here.
HOLY FAMILY RADIO ANNUAL BENEFIT DINNER: Friday, April 21, Sheraton Harrisburg-Hershey Hotel.
Are you ready for a delicious dinner and a truly inspiring message? Join Holy Family Radio WHYF AM720 at their Annual Benefit Dinner, with   keynote speaker Kevin Reilly, former professional football player and acclaimed inspirational speaker. The cost is $100 per person. Please RSVP at the Holy Family Radio website at 720whyf.com or call 717-525-8110. Thank you and hope to see you there!
ST. JOAN OF ARC SCHOOL ENROLLMENT Now Open:
Information may be found on the SJA website at http://school.stjoanhershey.org or by calling the school at 717-533-2854. Please ask for the Office of Development, Mrs. Deb Rizzotto. 
STEM CAMP: St. Joan of Arc School STEM summer camp registration is now open. Please visit the school website to register today. http://school.stjoanhershey.org.
SJA AFTER SCHOOL CARE ASSISTANTS: Click here for more information.
THE MASS INTENTION BOOK is open through July 31. To schedule, stop by the parish office or call 717-838-3369. Mass Intentions are $10. Candles and flowers are available for the entire 2023 year. Sanctuary and chapel candles are $10 and burn for seven days. Flowers are $75 for the two arrangements. They are placed on the altar for the weekend Masses and then in the Adoration Chapel for Mass and our adorers. 
HOLY SPIRIT MAGNETS are available for $5 for your refrigerator and car. Stop by our parish office during regular business hours and help support the Knights of Columbus and our church!