"To seek to know the love of God revealed in Jesus Christ; to celebrate together as a Catholic family of faith; and to share our gifts and talents in loving service to others."
Our Masses are streamed on YouTube (except for outside Masses). To view them, click here or go to youtube.com, type in holy spirit palmyra, and scroll down until you see our logo. To follow along with weekend Mass readings and music, click here.
Saturday Vigil – 4pm Mass; Communion available at the Narthex doors immediately following Mass
Sunday – 8:30am outside mass (no live stream) & 11am Mass;  Communion available at our Adoration Chapel 1/2 hour following Mass
Monday – 9am
Tuesday – no Mass
Wednesday – 6pm; 5:30pm Rosary; Confessions following Mass
Thursday – 9am
Friday – 7am outside (no live stream; bring lawn chairs)
ADORATION CHAPEL HOURS
Click here for the chapel schedule and Covid guidelines.
UPCOMING EVENTS

Congratulations to our confirmands, who received the holy Sacrament of Confirmation on Saturday. May God's love be in their hearts to strengthen them along life's way!
BLESSED IS SHE meets every Wednesday through November. For more details, click here.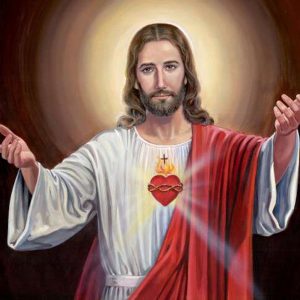 HOLY HOUR OF REPARATION TO THE SACRED HEART OF JESUS: November 6, 7pm, Main Church
Will you offer up one Friday night a month to participate in an Hour of Reparation? Spend some time with Jesus and offer up your prayers to His Sacred Heart to make reparation for our sins and the sins of the whole world. Please join us in this beautiful devotion honoring the Most Sacred Heart of Jesus every First Friday of the month, beginning November 6, 2020.
Annual Mass Celebrating the Gifts of People with Disabilities: Sat, Nov. 7, 5pm, St. James Church, Lititz
The Diocese of Harrisburg's annual Mass Celebrating the Gifts of People with Disabilities will be held on Saturday, November 7, at 5pm at St. James Church, Lititz. Bishop Ronald Gainer will be the celebrant and homilist. To assist with planning, those attending from outside Saint James Parish or if in need of any special accommodations, kindly RSVP to Larry Kiley at LKiley@hbgdiocese.org or 717-657-4804, x 322, prior to October 28. Those unable to attend in person may view the live stream Diocese's YouTube channel: www.YouTube.com/hbgdiocese.
BEGINNING EXPERIENCE WEEKEND: November 6-8, 2020, Camp Hebron, PA
The ecumenical Beginning Experience weekends are an approved program designed for those suffering the loss of a spouse through death, divorce or separation. The weekend is led by trained personnel who have themselves lost a spouse through death or divorce. Each team is certified by the International Beginning Experience Organization. For more information, visit http://www.hbgdiocese.org/ and click on marriage and family, or visit www.beginningexperience.org. Information can also be obtained by contacting the Harrisburg Beginning Experience Team at 717-379-0800 or harrisburgbe@gmail.com. Masks and social distancing are required.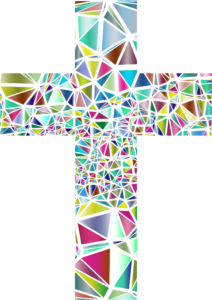 WOMEN'S MINISTRY NETWORK Meeting: Monday, November 9, 7pm, Old Church
As a follow up to the Women's Retreat, all women of the parish are invited to attend the next meeting of the Women's Ministry Network. We will review the Women's Retreat and discuss future activities, including the creation of new prayer groups for women.
RUTH —A PORTRAYAL OF GOD'S REDEEMING LOVE: Sunday, Nov. 15, 1pm, Allen Theatre
St. Paul the Apostle church invites all to a one-time showing of the Sight and Sound film Ruth at the Allen Theatre. This remarkable story of second chances is an excellent portrayal of God's redeeming love—a love that changes lives and transcends time. It offers the hope that no matter who you are or where you've been, God has a plan for you. This ordinary woman who accomplished extraordinary things will inspire your heart! Filmed on a Sight and Sound stage, this beautiful story is suitable for people of all ages. Rated G.
 ONGOING
 ❤️ SHINE FAITH & FITNESS is ongoing through the month. This program helps encourage a deeper relationship with God through sharing in prayer, daily motivational messages, and interaction on our private Facebook page. Plus zoom workouts and outdoor classes! If you'd like to be included, contact Ministry leader, Tina Kowalski, at trainwithtinak@hotmail.com.
NEWS
CONGRATULATIONS TO OUR NEW PARISH DEACON! With praise and gratitude to Almighty God, we joyfully announce that Jorge Reyes was ordained to the Order of Deacon on Saturday, September 12! We are blessed to have Jorge serve here at Holy Spirit Church! You can watch the Ordination through the Diocese's YouTube channel at youtube.com/hbgdiocese.
2020 DIOCESAN ANNUAL CAMPAIGN
Our Diocesan Annual Campaign (DAC) officially began in March, 2020. Thank you for supporting DAC. Holy Spirit's goal this year is $94,600. For information on DAC and the Impact Report, please click here.
ONLINE PARISH DIRECTORY: We are pleased to announce the creation of a new online parish directory! No need to schedule a photo session. You will submit your own picture and the information you choose to share. The information is secure, with each family having an individual login and password. This will allow us to keep the directory up-to-date with parishioners, as well as activities around the church. It will be accessible from any device, including your laptops, tablets, or smartphones! You also have the option to print out your own hard copy from your home printer if you prefer.
To be included in the  directory, please register online through this website. From the drop down menu above, select Forms/Schedules and click on Online Directory Data Form. Ron Lay and Barb DiBrito are coordinating the directory. Please contact them with any questions or if you are in need of assistance in submitting your information or photograph. Ron: 717-926-2926, ron.lay@verizon.net or Barb: 717-314-9711, bardibrito@gmail.com. For more information, click on Directory Flyer 2020.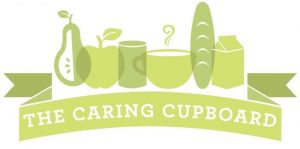 CARING CUPBOARD DONATIONS: We are not accepting donations for Caring Cupboard at this time. If you would like to make a monetary donation or drop off items, please check their webpage for information. www.caringcupboard.org/covid19 They are in need of clean plastic grocery bags, since due to the pandemic they can no longer use cloth reusable bags. You may drop bags off at Caring Cupboard, 131 N. Railroad St. #1, Palmyra, during normal drop off hours (please do not drop off bags in the Narthex).
Sign-Up for the digital CATHOLIC WITNESS: The Catholic Witness transitioned to a weekly digital edition in May, reporting news and features that reach Catholics instantly. The digital format features a weekly e-newsletter with stories, photos and videos, as well as a designed PDF that can be printed and shared. The digital service is free to all subscribers. Sign up today at www.hbgdiocese.org/the-catholic-witness-newspaper/catholic-witness-signup/ and join us as we continue to share in the Church's mission to tell the Good News of Jesus Christ in the context of today's world.
Diocese of Harrisburg Bankruptcy Information:
United States Bankruptcy Court for the Middle District of Pennsylvania
In re: Roman Catholic Diocese of Harrisburg, Case No. 1:20-bk-00599 (HWV)
For more Diocesan information, visit https://www.hbgdiocese.org
or https://dm.epiq11.com/RCDH
For U.S. Bankruptcy Court for the Middle District of Pennsylvania, visit http://www.pamb.uscourts.gov/
Claims must be filed by November 13, 2020.
For the latest news and updates, like us on Facebook!