"To seek to know the love of God revealed in Jesus Christ; to celebrate together as a Catholic family of faith; and to share our gifts and talents in loving service to others."
UPCOMING EVENTS
THE ADORATION CHAPEL will be closed this week,
Monday – Thursday, August 19-22.
Daily Mass and adoration will be held in the Main Church. 
KNIGHTS OF COLUMBUS EIGHTH ANNUAL SPIRIT SCRAMBLE: Saturday, August 24, 8am, Iron Valley Golf Club, Lebanon
Four-person scramble format with 8am shotgun start. The $90 per person fee includes range balls, beverages, and barbecue lunch, as well as numerous prizes. Register online at www.spiritscramble.com. For more information, contact Dane Schoenbaum at dane.schoenbaum@gmail.com or 717-304-3493.
NEW BEGINNINGS: Thursday, September 5, 4:30pm, Funcks Restaurant, Palmyra
For anyone who has lost a loved one, the Holy Spirit Bereavement Ministry hosts a monthly dinner the first Thursday of each month as a time for support, sharing, and friendship. For more information or if you would like to attend, contact Janet Binner at 717-838-1784. Please note new time and location due to the closure of Hometown Restaurant.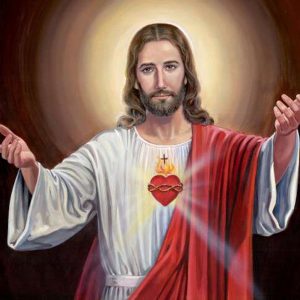 HOLY HOUR OF REPARATION: Friday, September 6, 7pm Adoration Chapel
Will you offer up one Friday night a month to participate in an Hour of Reparation? Spend some time with Jesus.  Offer up your prayers to His Sacred Heart to make reparation for our own sins and the sins of the world. Please join us in this beautiful devotion honoring the Most Sacred Heart of Jesus every First Friday of the month at 7pm in the Adoration Chapel.
WOMEN'S MINISTRY NETWORK: Thursday, September 12, 7—8:30pm, 2nd Grade Classroom
All women of the parish are invited to attend our first meeting!
BLESSED BRUNCH: Sunday, September 15, 12:30pm, Social Hall
Click here for details.

ONGOING
LET YOUR BEAUTIFUL LIGHT SHINE❤️
Join us for Shine's August activities! Click here for the August calendar.
NEWS
Survey for WOMEN'S MINISTRY NETWORK: We invite all women of the parish, 18 years of age and older, to participate in a survey for the Women's Ministry Network, a new entity at our church. This network will connect and coordinate the many vibrant ministries for women in order to support the growth of our Catholic faith among women parishioners. Survey results will be used to coordinate and plan social and spiritual activities for women at Holy Spirit. To take the brief survey, click on the link below. Or, if you prefer, paper copies are available in the Narthex, along with a drop-off box for completed surveys. For questions, contact Susan Kelly-Dreiss at 717-533-6292 or skelld@aol.com.
  CLICK HERE TO TAKE THE SURVEY
Faith Forward
Diocesan Annual Campaign

Our 2019 Diocesan Annual Campaign (formerly Bishop's Annual Lenten Appeal), continues. Please prayerfully consider a donation or pledge. You can find prayer cards in the Narthex that can be sent to Bishop Gainer requesting that he remember your prayer intention this year. Please see the link on the sidebar of our homepage or click here for additional information in regard to the Campaign.
For the latest news and updates, like us on Facebook!