"To seek to know the love of God revealed in Jesus Christ; to celebrate together as a Catholic family of faith; and to share our gifts and talents in loving service to others."
UPCOMING EVENTS
Daily Mass on Friday, January 24, is at 7am
Please pray for the souls of Jane Kuklish and Betty Lewis,
who recently passed.
Betty's obituary will be posted later today.
Jane's obituary: https://www.rothermelfuneralhome.com/notices/Jane-Kuklish
ST. JOAN OF ARC OPEN HOUSE: Sunday, Jan 26, 6-8pm, 1525 Sand Hill Road, Hummelstown
All Holy Spirit parishioners are invited to St. Joan of Arc's Open House, where you will have the opportunity to tour their new 36-acre Sand Hill Campus location! Light refreshments will be served.

CATHOLIC SCHOOLS WEEK: January 26 – February 1.
Click on Faith Formation –> Catholic Schools on our drop-down menu to find events happening at our local Catholic schools!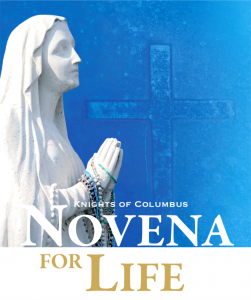 NOVENA FOR LIFE: The Knights of Columbus is sponsoring a Novena for Life from January 22-30. Join us for nine days of sustained prayer to build up a culture of life in our parish, homes, and community. We will meet on the first night, January 22, at 7pm, and on the last night, January 30, at 7pm, both in the Adoration Chapel. For the other nights, the novena will be prayed at home. For more information, please contact Dave Wanner at dwanner67@gmail.com or 717-681-7133.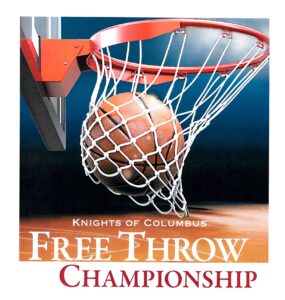 FREE THROW CONTEST: Sunday, Jan 26, 1pm, Palmyra Middle School
The Knights of Columbus will hold its annual Free Throw Contest for boys and girls, ages 9-14. For more information, contact Jim Albus at 717-503-6953 or jalbus350@comcast.net.
SOUP SALE: February 1 and 2 after all Masses
Holy Spirit will participate in the 2020 Souper Bowl Sunday Soup Sale to benefit the shelters operated by Catholic Charities. This is a free-will offering. All soup is homemade by volunteers. We are seeking cooks to make homemade soup for this wonderful event. Contact Mark Totaro at mtotaro@hbgdiocese.org or 717-657-4804 x276.
MOMS' GROUP: Sunday, February 2, 9:30-10:30am, Social Hall Meeting Room
Women of the parish are invited to meet with other moms for coffee and conversation on Sunday mornings! We'll start on February 2 in the Social Hall meeting room. Contact Natalie Herberg at 717-269-8010 before 7pm or natherb2001@yahoo.com.
NEW BEGINNINGS: Thursday, February 6, 4:30pm, Funck's Restaurant
Our social gathering offers support and friendship for anyone who has lost a loved one. Contact Janet Binner at 717-838-1784 for more information or if you would like to attend.
SENIOR SPIRIT: Friday, February 7, 9:30am, Social Hall
Whoever is in possession of the St. Joseph's statue, please notify Pat DiNunzio at 717-838-6444 and bring it to the February meeting.
HOLY HOUR OF REPARATION: Friday, February 7, 7pm, Adoration Chapel
Please join us as we offer up our prayers to the Sacred Heart of Jesus in reparation for our sins and of the world.
WOMEN'S MINISTRY NETWORK SUPPER: Thursday, February 13, 6pm, Social Hall
We invite all women of the parish to a Supper and the opportunity to "pick Fr. Anthony's brain"! Join us for supper, followed by your religious and theological questions for Fr. Anthony. Please sign up in the Narthex. Participants are asked to bring sandwiches, salad, or a crockpot of soup. For questions, contact Susan Kelly-Driess, skelld@aol.com.
VALENTINE DINNER DANCE: Saturday, February 15, 6-11pm
Join us on Saturday, February 15, for good food, fun, and music by Run for Cover!  The cost of $40 per person or $75 per couple includes dinner and beer or wine. Tickets will be sold after Mass the weekend of January 26. Contact Mary Szeltner, 717-395-0835.
MARK YOUR CALENDARS: 40 Hours – May 31, June 1, June 2
ONGOING
JUMPSTART 2020 WITH SHINE! ❤️
Pick up a copy of the January Shine Faith and Fitness Class Schedule in the Narthex or check it out here! Join us on Monday, January 20, for a 30 minute circuit workout, followed by a Faith Talk on "Jesus, the Bread of Life," with Dan Colon, starting at 6:45pm.

NEWS
INCLEMENT WEATHER
With the arrival of wintry weather, please refer to our Inclement Weather Policy in case of snow
or icy conditions.
The CARING MINISTRY is seeking an Extraordinary Minister at Columbia Cottage for 5th Sundays throughout the year. Please contact Muriel Farrell at shamrockpal44@msn.com or 717-304-7493.
TAX STATEMENT 2019: All parishioners who donated to Holy Spirit in 2019 and have a valid email address on file with us will receive their statement via email by January 31, 2020. Those who do not have email will receive their statement via US mail.
For the latest news and updates, like us on Facebook!