"To seek to know the love of God revealed in Jesus Christ; to celebrate together as a Catholic family of faith; and to share our gifts and talents in loving service to others."
PARISH OFFICE – 717-838-3369
PLEASE NOTE! REVISED CDC MASKING GUIDELINES: The CDC has announced that fully vaccinated people no longer need to wear a mask or keep social distancing in most settings. "Fully vaccinated" is two weeks after the reception of the second Pfizer or Moderna vaccine or two weeks after the single Johnson and Johnson vaccine. Those who do not meet those requirements are not considered fully vaccinated and must keep taking all precautions. Therefore, in continued alignment with local, state, and federal health guidelines, those fully vaccinated may attend Diocese of Harrisburg Masses without wearing a mask. To view the CDC guidance: https://www.cdc.gov/coronavirus/2019-ncov/vaccines/fully-vaccinated-guidance.html.
Our indoor Masses are live streamed on our YouTube channel. Click here or on the YouTube icon or search Holy Spirit Palmyra on YouTube. To follow along with weekend Mass readings and music, click here.
MASS TIMES
WEEKEND MASSES
Saturday –  4:00pm Vigil; Communion available at the Narthex doors immediately following Mass
Sunday
8:30am outside and 11:00am; Communion available at our Adoration Chapel 1/2 hour following Mass.
SPANISH MASS TIMES

WEEKDAY MASSES
Monday and Thursday – 9:00am Mass
Wednesday – 6:00pm (5:30pm Rosary before Mass)
Friday – 7:00am outside (bring lawn chair)
CONFESSIONS
Saturday – 5:00 – 5:30pm and Wednesday – 6:30 – 7:00pm
ADORATION CHAPEL HOURS – Click here for the chapel schedule.
EVENTS AND NEWS

Friday, Aug 6 and Saturday, Aug 7
Holy Spirit Church Grounds
Click here for details!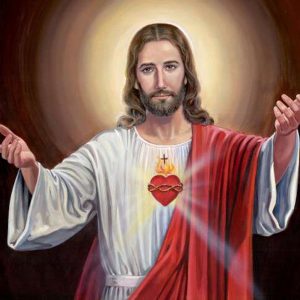 HOLY HOUR OF REPARATION: Friday, June 11, 7pm. All are invited to our First Friday devotion in the Main Church. Spend some time with Jesus and offer up your prayers to His Sacred Heart to make reparation for our sins and the sins of the whole world.  
ROSARY AT THE SQUARE: Saturday, June 12, 12:00 noon, Palmyra clock.
Council 10502 of the Holy Spirit Knights of Columbus and the Seat of Wisdom Praesidium of the Legion of Mary invite all parish ministries to represent themselves at the monthly public rosary on the second Saturday of the month. Recourse to our Mother is the call of our times.
CENTRAL PA BLOOD BANK DRIVE: Saturday, June 12, 8am—4pm, Palmyra First UMC.
Please call 800-771-0059 to make a life-saving donation of blood. Thanks to you, they collected 100 units of blood in their April drive, that will help save 300 lives!
LA SANTA MISA EN ESPAÑOL: Holy Spirit te invita a unirte a nosotros en la celebración de la Santa Misa en Español el 13 de junio a las 6pm.
FATIMA MOVIE: Wednesday, June 16, 7pm.
Blessed is She and the Women's Ministry Network invite all women of the parish to a showing of the movie Fatima. Come and enjoy some social time and see what reviewers are saying is a wonderful movie! Please RSVP to Heather Moran at hmoran225@gmail.com or Mary Krikorian at mary.krikorian@gmail.com.
WMN PRAYER GROUP: Thursdays, 1pm.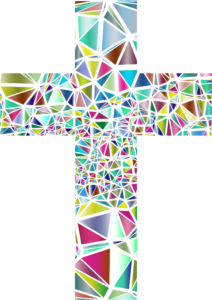 The Women's Ministry Network has begun a series of prayer groups for women of the parish. The groups use the book, An Ignatian Introduction to Prayer, by Fr. Timothy Gallagher, O.M.V., as a guide to read and reflect on scripture and discuss how the readings connect to our lives. There is currently space for new members in the group that meets on Thursday afternoons at 1pm. This is an excellent opportunity to come together weekly for prayer and reflection! For more information, contact Mary Krikorian at mary.krikorian@gmail.com.
QUO VADIS DAYS 2021: Mark your your calendars—the annual Quo Vadis Days retreat for young men, ages 15-25, will be held at Mount St. Mary's Seminary in Emmitsburg, MD, from Sunday, June 27–Thursday, July 1. The cost is $75. Registration forms will be sent to our parish shortly.
CAR SEAT & LARGE SUITCASE COLLECTION: The Social Justice Committee is sponsoring a collection to help two charities and as a recycling project. The Lewistown St. Vincent DePaul Society is in need of unexpired/non recalled infant/child car seats for their clients. Brittany's Hope mission is to change the lives of orphaned and at-risk children through international special needs adoption grants and humanitarian initiatives. Large suitcases are used to transport supplies overseas to needed areas. You may drop off useable, in good condition car seats and suitcases in the Narthex June 20-30. For more info, contact Doris Witmer, 717-838-4319.
INTERFAITH SHELTER REQUEST: Deacon Jorge Reyes is collecting donations for the Interfaith Shelter for Homeless Families. Donation bins are in the Narthex on the table with a flyer of requested items. Please take one for donations the weekends of June 12/13 and 19/20. Thank you for your generosity! 
FREE SUMMER TUTORING: Phoenix Youth Center offers a free six-week tutoring program for students in grades 3—8, Wednesdays—Fridays, from June 30—August 6. These sessions can either be virtual or in    person based on parent/caregiver choice. In-person   sessions are held at Palmyra Public Library. All sessions will be virtual the week of July 28. To register your child for individualized 30 minute sessions, email cweibley@ lclibs.org.
VOLUNTEERS NEEDED – DIOCESAN CAMP AT KIRCHENWALD: The Diocesan Summer Camp for Adults with Developmental Disabilities is seeking volunteers to assist at its residential camp, August 15-20. The camp takes place at Camp Kirchenwald in Lebanon County and serves the needs of approximately 30 adults. The camp has been held annually for the past 35 years (virtually last summer) and is primarily dependent on volunteer support. Anyone 16+ is welcome to volunteer for full-time or part-time duties; there is a particular need for adult volunteers who are able to spend the night. All volunteers are required to complete the Diocesan Clearance process and to provide proof of full vaccination from the COVID-19 virus (limited vaccination waivers may be granted). Attendance at a brief training session prior to helping at camp is also required. There is no cost to volunteers; all meals, events, campground activities, etc., are included. Deadline for expressing volunteer interest is June 30.
If you are not able to volunteer but wish to support this special ministry, your prayers, financial generosity or simply sharing this volunteer solicitation with someone you think might be interested all make a significant, positive difference and are greatly appreciated. Donations may be sent to the Office of Ministry with People with Disabilities, 4800 Union Deposit Road, Harrisburg, PA 17111. Checks should be made payable to the Diocese of Harrisburg with Camp Kirchenwald in the memo line. For more information, please contact Larry Kiley at 717-657-4804, Ext. 322, or email lkiley@hbgdiocese.org.
PREP REGISTRATION FOR YEAR 2021-22 BEGAN MARCH 7! Click here for fee structure and more information.
ONLINE PARISH DIRECTORY: We are pleased to announce the creation of a new online parish directory! No need to schedule a photo session. You will submit your own picture and the information you choose to share. The information is secure, with each family having an individual login and password. This will allow us to keep the directory up-to-date with parishioners, as well as activities around the church. It will be accessible from any device, including your laptops, tablets, or smartphones! You also have the option to print out your own hard copy from your home printer if you prefer.
To be included in the  directory, please register online through this website. From the drop down menu above, select Forms/Schedules and click on Online Directory Data Form. Ron Lay and Barb DiBrito are coordinating the directory. Please contact them with any questions or if you are in need of assistance in submitting your information or photograph. Ron: 717-926-2926, ron.lay@verizon.net or Barb: 717-314-9711, bardibrito@gmail.com. For more information, click on Directory Flyer 2020.
ARE YOU TRAVELING and interested in attending Mass in that area? Visit CatholicMassTime.org, enter the zip code or town you've visiting, and a list of local Catholic churches will be displayed!
For the latest news and updates, like us on Facebook!