"To seek to know the love of God revealed in Jesus Christ; to celebrate together as a Catholic family of faith; and to share our gifts and talents in loving service to others."
PARISH OFFICE – 717-838-3369
Because of the Religious Exemption, our Covid policy remains the same for Mass attendance and for following the guidelines for masks and social distancing.
Our indoor Masses are live streamed on our YouTube channel. Click here or on the YouTube icon or search Holy Spirit Palmyra on YouTube. To follow along with weekend Mass readings and music, click here.
RECORDED MASSES AND OTHER MULTI-MEDIA SPIRITUAL ENRICHMENT
MASS TIMES
WEEKEND MASSES
Saturday –  4:00pm Vigil; Communion available at the Narthex doors immediately following Mass
Sunday
8:30am outside and 11:00am; Communion available at our Adoration Chapel 1/2 hour following Mass
WEEKDAY MASSES
Monday and Thursday – 9:00am Mass
Wednesday – 6:00pm (5:30pm Rosary before Mass);
MARCH 10 – HOLY SPIRIT'S LENTEN PENANCE SERVICE 6:30pm
Friday – 7:00am outside (bring lawn chair)
CONFESSIONS
Saturday – 5:00 – 5:30pm and Wednesday – 6:30 – 7:00pm
ADORATION CHAPEL HOURS – New, extended Tuesday hours! Click here for the chapel schedule and Covid guidelines.
STATIONS OF THE CROSS
FRIDAYS DURING LENT AT 7pm

The Holy Hour of Reparation scheduled for March 5 is canceled. We invite you to join the Parish community praying the Stations of the Cross Fridays in Lent and the Evening Prayers March 5 and 26; Main Church.
EVENTS AND NEWS

HOLY SPIRIT'S LENTEN PENANCE SERVICE: Wednesday, March 10, 6:30pm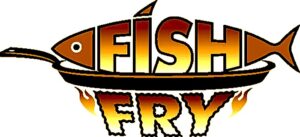 FISH FRY NEWS! Click here for everything you need to know about this year's Fish Fry! Curbside ordering, online ordering, menu and pricing, and volunteering opportunities. Plus—Confirmation students can earn service hours through volunteering!
PREP REGISTRATION FOR YEAR 2021-22 BEGINS TODAY, MARCH 7! Registration forms have gone out via US Mail to students participating in the online program. Students attending classes in-person will come home today with the registration forms in their folders. Parents, please check your child's folder today for the forms. The deadline for registration is 5/31/2021. This is earlier than usual, but we need to have accurate count early for planning purposes as class sizes for in-person instruction will be limited. We will handle registrations on a first-come first-serve basis therefore, if you register after the deadline, we cannot guarantee an in-person spot and you may have to opt for the online/homeschool option. If you have questions or concerns, please contact Dan Colón, 717-838-3369, x 105 or prep@holyspiritpalmyra.com.
EASTER FLOWER MEMORIAL FORMS: Forms for ordering an Easter Flower Memorial in remembrance of your loved ones are available in the Narthex, next to the bulletins. Or you may download the attached form: Easter_Flower_Memorial_Form2021 (you must print it and fill it out by hand). Return your completed form with payment attached to the Parish Office or drop it in the collection basket. The deadline for submission is Sunday, March 21, at 12 noon.
NUT ROLL SALE: The Knights of Columbus Holy Spirit Council 10502 is selling walnut, poppy seed, apricot, prune, raspberry, and pumpkin cheese rolls during Lent through March 20 and 21. The price is $17 per roll. Orders will not be accepted after March 21 and "extras" will not be available for purchase later. Orders must be picked up in the church parking lot after the Masses on March 27/28. Order forms are available at the Parish Office or you may order online at www.hskofc 10502.org. Payment is by credit card through PayPal.
CARING CARD COLLECTION: March 13 -21
Holy Spirit's Living Our Faith (Social Justice Ministry) will have a box in the Narthex to accept donations of all-occasion cards March 13-21. Birthday, get well, thinking of you, blank, and sympathy cards will then be sorted and available for sending to people in nursing homes, homebound, or others who could use encouragement. Reminder: Please do no donate prayer or Mass cards. Those can be recycled in the mixed paper box at the N. Londonderry Recycling Center on Ridge Road.
There are many isolated or struggling people at this time who would love to know they are not forgotten by their Church family. To request presorted cards for brightening someone's day, contact Doris with the number and type of cards you can use at 717-838-4319 or socialjustice@hspalmyra.com. There will probably be enough donated cards for year-round availability.
LA SANTA MISA EN ESPAÑOL: Holy Spirit te invita a unirte a nosotros en la celebración de la Santa Misa en Español el 14 de marzo a las 6pm.
CONFIRMATION RETREAT for 7th and 8th Grade Students: Saturday, April 17, 11am-3:45pm, followed by Mass from 4-5pm. Click here for more details.

BLESSED IS SHE LENTEN STUDY: Join the Blessed is She Women's group for their Lenten Study with the aid of the devotional: The Living Gospel. Meetings will begin Wednesday, February 24, at 6:45pm at the church. Contact Heather Moran at blessedisshe@hspalmyra.com for more information. Click here to visit the Blessed is She page.
SED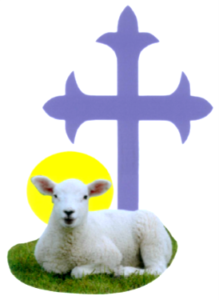 ER MEAL: Sunday, March 28, 6pm, Holy Spirit church
Because the number of attendees is limited this year, please contact Lori Jasper at the Parish Office, 717-838-3369, or church@holyspiritpalmyra.com to sign up. The deadline is March 17. When we reach capacity, we will keep a waiting list open. If at any time you decide you cannot attend, please call Lori so that we can fill your seat. Please do not bring table setting or desserts this year. Thank you, and we hope you will join us in celebrating the start of Holy Week!
DIOCESAN VIRTUAL MEN'S CONFERENCE: March 20, 8:30am – 1:30pm
Registration for the Diocesan Virtual Men's Conference is open and available online. The theme is Catholic Men: Defenders of the Faith. Speakers are: Dr. William Donohue, President of the Catholic League; The Most Rev. Ronald Gainer; Fr. Frederick Miller; Spiritual Director and Seminary Professor, Archdiocese of Newark; Fr. John Szada, PhD, Diocesan Exorcist; Mr. Anthony Devlin, Army Investigator and Analyst; and Fr. Robert Spitzer, President of the Magis Center. Registration is $10. For information or to register, visit www.hbgdiocese.org/men.
PACC BLOOD DRIVE RESCHEDULED: Saturday, April 10, 8am-4pm, UMC.
Anyone wishing to donate can call 800-771-0059 to schedule an appointment time. Thank you for your support.
VIRTUAL EVENT-SAVE THE DATE: Saturday, April 17, 2021 –The Harrisburg Diocesan Council of Catholic Women invites all women of the Diocese to join us for the 95th Annual Convention. More details coming soon! The keynote speaker is Sarah Christmyer; visit https://comintotheword.com/ for more information about her. There will also be three workshops. More information is available on the HDCCW website: https://hdccw.webs.com/hdccw-convention.
PRAYER CARDS FOR OUR DIOCESAN PRIESTS, DEACONS, AND SEMINARIANS are available at our Parish Office window. Stop by to pick them up or click on the links below to print them:
Priests_&_Seminarians
Deacons_&_Vocations_Prayer
ONLINE PARISH DIRECTORY: We are pleased to announce the creation of a new online parish directory! No need to schedule a photo session. You will submit your own picture and the information you choose to share. The information is secure, with each family having an individual login and password. This will allow us to keep the directory up-to-date with parishioners, as well as activities around the church. It will be accessible from any device, including your laptops, tablets, or smartphones! You also have the option to print out your own hard copy from your home printer if you prefer.
To be included in the  directory, please register online through this website. From the drop down menu above, select Forms/Schedules and click on Online Directory Data Form. Ron Lay and Barb DiBrito are coordinating the directory. Please contact them with any questions or if you are in need of assistance in submitting your information or photograph. Ron: 717-926-2926, ron.lay@verizon.net or Barb: 717-314-9711, bardibrito@gmail.com. For more information, click on Directory Flyer 2020.
CARING CUPBOARD DONATIONS: We are not accepting donations for Caring Cupboard at this time. If you would like to make a monetary donation or drop off items, please check their webpage for information, www.caringcupboard.org/covid19. They are in need of clean plastic grocery bags, since due to the pandemic they can no longer use cloth reusable bags. You may drop bags off at Caring Cupboard, 131 N. Railroad St. #1, Palmyra, during normal drop off hours (please do not drop off bags in the Narthex).
ARE YOU TRAVELING and interested in attending Mass in that area? Visit CatholicMassTime.org, enter the zip code or town you've visiting, and a list of local Catholic churches will be displayed!
For the latest news and updates, like us on Facebook!