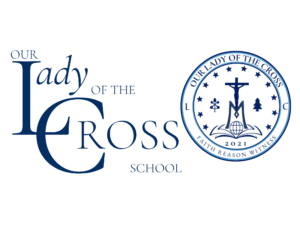 Our Lady of the Cross School
1691 Grace Avenue
Lebanon, PA 17046
717-500-6800
ourladyofthecross.org
email: office@ourladyofthecross.org
Our Lady of the Cross is a small PreK-12
private and independent school. 
Mission & Vision: Our Lady of the Cross is a Christ-centered, independent school faithful to the Magisterium, imparting faith and reason through a traditional and rigorous Catholic education. Partnering with parents as a community of faith, the school nurtures the whole child, developing each child in mind, body, and spirit to be a productive citizen who witnesses to Christ. 
JOB OPENINGS: Our Lady of the Cross School is growing and hiring! We are seeking experienced, mission-oriented teachers to fill full-time openings in our PreK and 3rd grade classrooms. If you are ready to join our mission to educate children in the Catholic tradition, as a partner with parents, imparting faith and wisdom, nurturing preschool children and teaching the foundations of education in a faithful and family environment, please visit www.ourladyofthecross.org/employment/. Interested and qualified candidates should complete the application and submit any supporting documentation to LC Strong Foundation, ATTN: Mrs. Deb Waters, Head of School, 1691 Grace Avenue, Lebanon, PA,17046 or dwaters@ourladyofthecross.org.