WOMEN'S MINISTRY NETWORK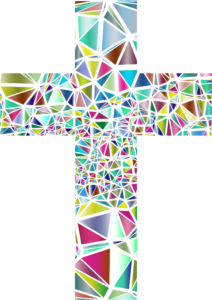 COMPANIONS ON THE JOURNEY RETREAT: Saturday, Sept. 18, 8am – 3pm, Holy Spirit Church. 7:30am registration opens – coffee available for the early birds!

You're invited to our 2nd Annual Women's Retreat, organized by the Women's Ministry Network. The day begins with Mass, followed by a presentation by national Catholic speaker and author Christine Eberle. Our day will also include lively music, small group discussion, quiet time for reflection and prayer, and a box lunch by Lisa's Cafe. This in-person event will also be live streamed.

This year we are delving into Luke's Gospel account of Mary and Martha (Lk 10: 38-42), the story of two sisters; one "distracted with much serving," while the other "sat at the Lord's feet and listened to his teaching." As busy women, deeply involved in families, jobs, communities, and ministries, we may draw our identity from going the extra mile on a regular basis. Have we missed the mark? Does doing better somehow involve doing less? Make the journey with us as Ms. Eberle brings Martha and Mary to life through dramatic interpretation of Scripture intertwined with her talk: Mary & Martha: What if it wasn't a competition – then or now? It's going to be a great day, so don't miss it! Registration flyers are available in the Narthex, or download here: WMN_Registration_2021. Deadline to sign up is August 31.
Christine Eberle's book, Finding God in Ordinary Time, will be available for purchase at the retreat. The cost is $20 for cash or check and $21.15 for credit card. Here's a review of her book on Amazon:

Take a wide-eyed look at your life―the commonplace, joyful, and even heartbreaking events―and discover the presence of God, hidden in plain sight. Forget bowing your head and closing your eyes. The secret to prayer is what happens when you're not trying to pray.
This is the invitation of Christine Eberle's Finding God in Ordinary Time. Each daily reflection contains a true story and a nugget of spiritual insight, accompanied by thought-provoking questions and a memorable Scripture quote. Together they reveal a God who is playful and affectionate, merciful and compassionate, and always relevant. Warm, accessible, and surprisingly funny, Christine offers spiritual nourishment to people skeptical or weary of religion, while still giving the faithful something to chew on. Simple enough to be devoured in one sitting, this intimate little book is best enjoyed slowly. Each piece deserves to be savored and revisited through the unfolding of each ordinary, extraordinary day.
PRAYER GROUPS: The Women's Ministry Network is continuing it's series of prayer groups for women of the parish. The groups use the book, An Ignatian Introduction to Prayer, by Fr. Timothy Gallagher, O.M.V., as a resource guide to read and reflect on scripture and discuss how the readings connect to our lives.
There is currently space for new members in the group that meets on Thursday afternoons at 1:30pm. This is an excellent opportunity to come together weekly for prayer and reflection! For more information, contact Mary Krikorian at mary.krikorian@gmail.com.