RECORDED MASSES AND OTHER MULTI-MEDIA
SPIRITUAL ENRICHMENT
We live s

tream our indoor Masses on our YouTube channel (click here). Our Mass times for live streaming are:
9:00am   Monday & Thursday

6:00pm   Wednesday

4:00pm   Saturday

11:00am  Sunday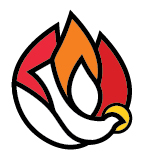 You can subscribe to our Podcast and stay up to date on all of our audio content (Masses, music, and more! You can find it on Apple Podcast, Spotify, and anywhere else you get podcasts. Below are links you can use.
https://open.spotify.com/show/0FebusgAdcTe8Sqp3qVtOp
or https://anchor.fm/holy-spirit-catholic-church

A digital Faith Formation platform produced by the Augustinian Institute which contains many resources such as bible study, programs, movies, books, audio chats and seminars. Click here for directions on how to log in. If you are familiar with this platform, then follow this link to log into Formed.org

Magnificat is providing complimentary access to their online version to help people pray from home. Click this link Magnificat Free for their site.
Stay
connected not only to Holy Spirit, but also to our Diocese, with the Diocese of Harrisburg YouTube Page